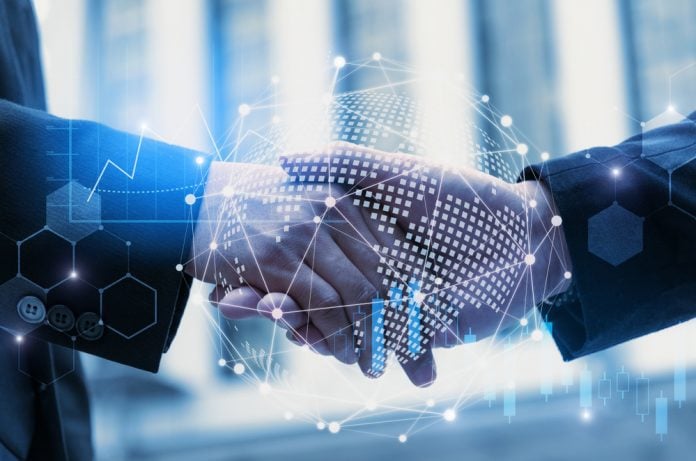 DIGISEQ has united with German mobile payment and banking app, VIMpay, enhancing the relationship between tokenised and wearable items.
As part of the collaboration, German customers can combine all their accounts into the VIMpay app, and use their wearable item or smartphone using Mastercard – elevating secure contactless payments.
Terrie Smith, DIGISEQ Co-Founder and CEO, said: "We're delighted to be partnering with VIMpay to share the benefits of our mobile personalisation solution, which enables payment data to be delivered to any object directly via the consumer's Android or iOS mobile device.
"DIGISEQ's wearable tech combines the convenience of contactless payment and secure digital ID to protect against lost and stolen cards, fraud and ID theft – all in one wearable item that goes wherever the user goes, with no PIN required, and real-time tracking for added security. These are huge business benefits for banks which are looking to streamline costs and incentivise more daily transactions."
Smith added: "It's been an exciting 12 months for DIGISEQ, with our tech being used to great effect by globally recognised names like football club Real Betis, designer Philippe Starck and ABN Amro.
"Wearable tech creates so many huge opportunities for banks, retailers, and brands to get closer to their customers and give them truly interactive and immersive experiences, and we can't wait to see VIMpay put it into action."
Furthermore, it comes at a time when the banking space is increasingly competitive – as non-bank challengers elevate consumer options within the sector.
As well as this, wearable technology in the industry has also continued to evolve and grow at a rapid rate, with consumers seeking out new ways to engage with the contactless payment journey throughout the pandemic.
Max Kahlert, Product Manager of VIMpay, added: "DIGISEQ's technology to securely provision payment data over-the-air to customers' iPhone or Android mobile devices is a huge plus. VIMpay users can simply buy a wearable of their choice and activate it at their own convenience at home. This enhances the user experience tremendously and also opens up many new use cases, such as distribution of wearables at festivals, expos, concerts, and more."
Manuel Thoma, Head of Marketing of VIMpay, concluded: "Our choice to partner with DIGISEQ was a natural one given. The spirit of VIMpay is to give users complete freedom to pay how they want. The DIGISEQ team shares this mindset and supports a wide range of wearables to pick from. We are curious to see how our users in Germany embrace the products. Also, we will expand the roll-out of DIGISEQ-provisioned wearable items to Austria later in 2022."