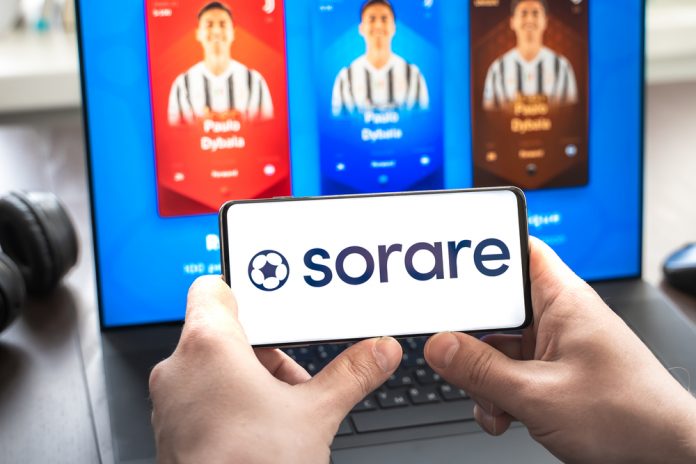 As the relationship between Blockchain and football continues to evolve, Sorare, the NFT-based fantasy sports platform, confirmed its continued focus on aesthetics through the appointment of Dan Sormaz as Head of Design.
In an interview with Insider Sport shortly after assuming the role, he emphasised that his 'primary responsibility is to ensure that Sorare has a world class user experience'.
Describing his new position at the digital fantasy football platform, Sormaz explained that the job 'manifests in many different ways from how enjoyable our products are to use, to how every aspect of Sorare looks and feels when you interact with it.
He added: "Of course, I'm also responsible for building a world-class team at our offices in New York and Paris to enable all of this great work to happen."
In terms of the relationship between sports and blockchain and how it can continue to thrive, he added: "Digital engagement in sports has evolved massively. More and more interactions are moving online, and local fan bases are turning into global communities.
"As a result, there is an inherent desire for deeper and more connected digital experiences between fans and their favourite leagues, clubs and athletes. Fans don't want to engage with football games passively, they want to participate and invest in what they love.
"We believe that by reinventing sports collectibles and fantasy football in the digital space, we're helping satisfy those desires."
The uniqueness in what Sorare is offering is a key factor in driving the firm's offering and attracting him to the business, the Head of Sales remarked.
He outlined: "One of the things that initially attracted me to Sorare was that I felt the company was creating a new sector more than it was building on top of anything out there.
"Whether it's fantasy sports, digital collectibles, blockchain, there's a lot of interesting work happening in all of these spaces individually but it's the combination of these things that I believe can create something truly unique.
"We don't want to recreate anything that's out there and just do it more efficiently, we want to give our users something that, as a whole, is different from anything else they've experienced so far."
Taking a deeper analysis at the importance of his role, he stated: "As a designer, I can't help but believe that it plays a critical role. From the way you interact with our product, to the visuals on the card, to those spontaneous moments of delight, there's just an endless amount of opportunities to differentiate your product from every other product through design.
"It's an exciting time for my team because many of the design patterns that have already been established in more mature sectors have yet to be established here. There's just an endless amount of innovation that has yet to be unlocked."
Looking at how sport can coincide with the metaverse, Sormaz revealed he believes it will all come back to digital communities and the new wave of technology as a new deeper experience between fans and leagues evolves.