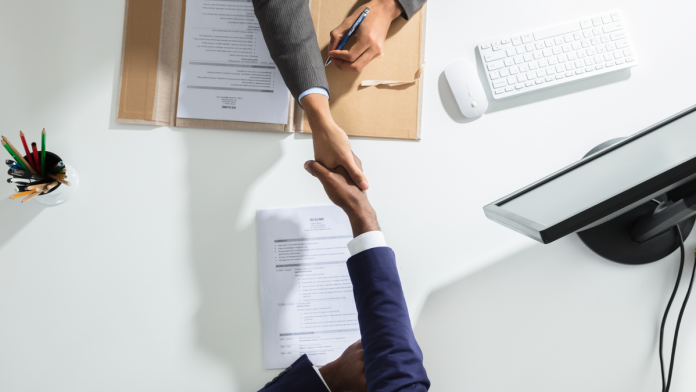 Financial institution Nordiska continues to focus on cloud-based technology after the renewal of its partnership with Mambu.
Both companies first shook hands in 2016, when Nordiska decided to jump from a legacy system to a fully integrated cloud-based infrastructure for all its operations. As a result, just a few months after the initial agreement, Sweden's Nordiska managed to expand into Finland and Germany.
The new seven-year extension of the partnership is expected to help the company reach previously unavailable markets through the power of cloud banking.
Niklas Andersson, Cloud Banking Specialist of Nordiska, commented: "Our partnership with Mambu has opened enormous possibilities for us over the years and, in turn, for our customers, fitting our vision and strategic purpose of being one of the leading providers of cloud banking services in the Nordics and the European Union.
"We are in control of all data, system configurations, business logic and workflow. The Mambu ecosystem has accelerated Nordiska's mission to provide technology, compliance and business driving liquidity to any company selling financial products, whilst remaining fully compliant with regulations."
Additionally, Pehr Petersson, COO of Nordiska, also complimented the announcement: "We have invested significantly in our infrastructure, bringing scale and speed to our operations. To continue scaling our services across the region, investing in the latest and best technology is a top priority for Nordiska. We look forward to continuing our partnership with Mambu to further harness their platform and accelerate our growth."
Speaking on the mutual benefits of the extended partnership, Peter Richmond, VP Customer Success at Mambu, concluded: "Nordiska is a great illustration of how a versatile ecosystem can help an institution scale, and evolve in order to strengthen its customer focus.
"Technology is an enabler and a composable foundation has allowed Nordiska to diversify and differentiate in a changing market. We look forward to continuing our collaboration to expand their product offering and build the distinctive experiences that customers demand, at scale and speed."