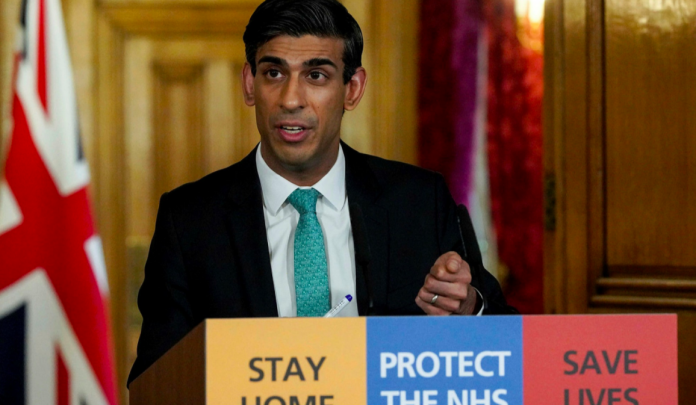 Taking steps to roll out a wider plan for the regulatory framework of crypto in the UK, the Treasury detailed its agenda to make the country a hub for digital payments.
As part of the steps, the UK government is set to regulate certain stablecoins as it seeks to elevate confidence and security within digital currencies.
Chancellor Rishi Sunak stated on the steps being taken: "It's my ambition to make the UK a global hub for cryptoasset technology, and the measures we've outlined today will help to ensure firms can invest, innovate and scale up in this country.
"We want to see the businesses of tomorrow – and the jobs they create – here in the UK, and by regulating effectively we can give them the confidence they need to think and invest long-term.
"This is part of our plan to ensure the UK financial services industry is always at the forefront of technology and innovation."
Furthermore, the UK government has also highlighted plans for The Royal Mail to commence with the minting of NFTs, which is set to boost the stability and growth of the sector..
As well as this, enhancing its focus on becoming a digital hub, the UK government will explore ways of enhancing the competitiveness of the UK tax system to encourage further development of the cryptoasset market in the UK.
It will take a closer look at how DeFi loans – where holders of cryptoassets lend them out for a return – are treated for tax purposes. The government will also consult on extending the scope of the Investment Manager Exemption to include cryptoassets.
David Carlisle, Director of Policy & External Affairs, praised the 'bold steps' being taken by the government.
He commented: "These are bold steps that demonstrate the UK is committed to being at the forefront of crypto innovation. By declaring its intention to launch a sandbox and provide a framework in NFTs and stablecoins, the UK is signaling that crypto is here to stay and that it wants to ride the wave of crypto innovation, not fight it."
"Following President Biden's crypto executive order, the UK is making its own loud declaration that it won't won't be left behind in the global race to harness the potential of crypto to spur financial sector innovation. What's notable is the upbeat and pro-innovation tone. The UK sees crypto as an inevitable part of the future of payments and must harness this potential if it wishes to remain a leader in financial services."
"Importantly, this pro-innovation stance does not necessarily mean regulation will be relaxed. Indeed, robust regulation is likely to be at the core of ensuring that the UK can develop a mature crypto asset sector that forms a core part of its leading financial services market."
"The plan to bring stablecoins within the scope of payments regulation in particular shows that UK regulators see the future of crypto as inextricably intertwined with meaningful regulatory oversight. A well designed regulatory framework can indeed promote the growth of the industry by fostering trust and confidence."