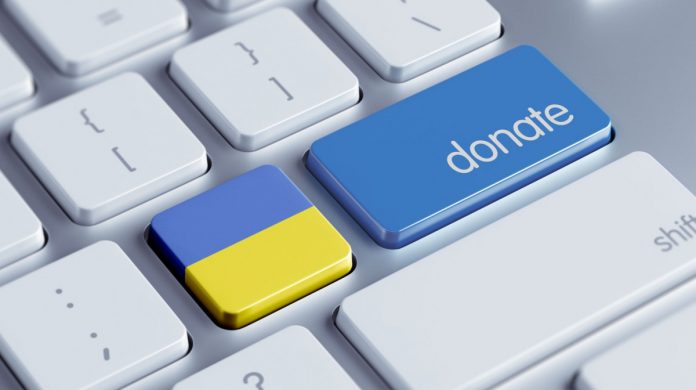 Revolut is seeking to boost support to Ukraine refugees by offering them payment services. 
Looking to ensure individuals forced to leave their homes as a result of the invasion have efficient access to their money, Revolut has eased many of the requirements needed to set up an account, as well as a number of FX and top up fees.
It follows the firm's continued efforts to help the cause, with it raising $10.9 million to support victims of the war in Ukraine.
This support came via donations to the Red Cross Ukraine appeal, furthermore it comes from a combined effort of Revolut customers and the financial institution itself.
The need for support couldn't be more pivotal, with over two million refugees having already crossed Ukraine's borders seeking safety, many with limited possessions and documentation.
Vlad Yatsenko, Co-founder and CTO of Revolut commented: "With the war in Ukraine displacing more than two million people already, we felt it was imperative to help those most affected by providing a service that gives them easy, quick access to their money.
"Bank transfers are often slow and expensive, so we hope this Revolut initiative provides a simpler alternative. I am immensely proud to be part of a British fintech that can quickly help the Ukrainian people in their time of need."
In order to purchase the basic necessities, quick and easy access to money has become imperative for thousands of families.
The standard account has no monthly fee and can be used to send/receive money as well as exchange currency. The Revolut card will be allowed to be used anywhere in the EEA and Ukraine, with a limit of €1,500 a day via outbound bank transfer and Revolut peer-to-peer.
Once their Revolut account is set up, those fleeing Ukraine will be able to link any Ukrainian bank card with their Revolut account, which they can then immediately start topping up with a variety of currencies.
To support this initiative, Revolut is also waiving a number of FX transfer fees to ensure there are no additional charges for individuals displaced by the invasion who want to exchange their Ukrainian Hryvnia into another currency.