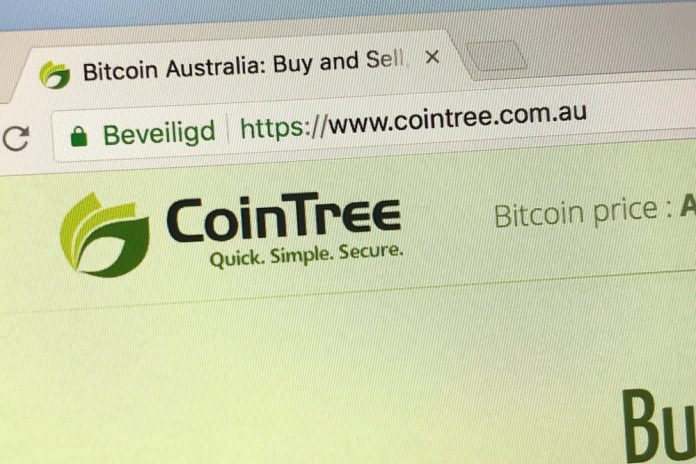 Cryptocurrency exchange platform, Cointree, has announced a multi-million dollar partnership with National Rugby League (NRL) team Melbourne Storm.
The three year deal sees the firm occupy branding on the front of the player training shirts for the remainder of the 2022 season, then relocate to the front and back of the playing shorts for the 2023 and 2024 seasons.
Jess Renden, Cointree COO, noted: "We are excited to not only see the Cointree logo running out on the field over the next three seasons, but to work with the entire Melbourne Storm community, increasing their knowledge and education on the digital asset fast becoming a popular mainstream investment.
"We're one of Australia's first crypto exchanges and were the first to introduce a dedicated crypto learning hub, as we knew education would play a vital part in moving the industry forward, so it's fantastic to now be working with a club who values education as much as we do. We're thrilled to be a Storm partner and for what's to come."
Furthemore, the partnership also aims to provide an opportunity to help educate a broader audience about cryptocurrency, finance and investing.
Justin Rodski, Melbourne Storm CEO, commented: "We are thrilled to welcome Melbourne based crypto exchange platform, Cointree, to the Melbourne Storm family. It was important we found a cryptocurrency partner who aligned with our values and the future direction of our club.
"Cointree has a genuine commitment to supporting education and learning as part of their platform, and we are really excited to be partnering with the Cointree team as we begin this exciting journey together."
Storm fans will also gain the opportunity to win $1500 in cryptocurrency favoured by players Ryan Papenhuyzen, Jahrome Hughes and Chris Lewis, whilst marking the new announcement.
"We have been looking to diversify our partnerships in the last 12 months and find new opportunities for our members and fans to engage with the club and our partners," Rodski concluded.
"Our partners have been extremely loyal over the last two years and to have new partners, like Cointree, join our family gives us great confidence heading into the next few years."