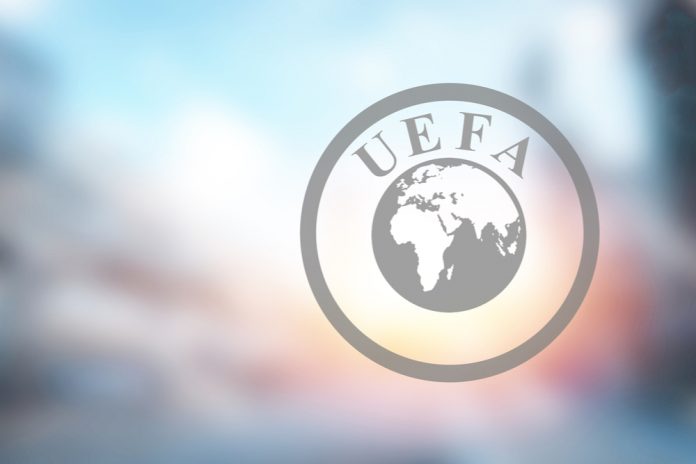 Socios.com has entered an agreement to be named a global licensing partner of European football's governing body, UEFA.
Following a 'public RFP' for blockchain-based products, the deal sees the Chiliz-owned fan token platform become one of the first companies in the emerging blockchain space to partner with the governing body of football in Europe.
"This ground-breaking partnership is a result of UEFA and Socios.com's shared commitment to embracing innovation and technology to enhance the fan experience in sport," commented Alexandre Dreyfus, CEO of Socios.com.
"Thanks to this new alliance, hundreds of millions of fans around the world will have the opportunity to become more than spectators and play active roles in the biggest club football competitions on the planet through Fan Tokens."
In being named an official licensed product and the official fan token partner, Socios.com's sponsorship covers UEFA's Champions League, Europa League, Europa Conference League and Super Cup, whilst also becoming a regional partner of the UEFA Champions League and the UEFA Super Cup for the 2021-2024 cycle in the US.
Furthermore, Socios.com's partnership means that the firm can utilise UEFA's men's club competition branding whilst creating experiences in the aim of further enhancing the value of Socios' Club Fan Tokens by awarding Club Fan Token holders with add-on Fan Tokens.
Guy-Laurent Epstein, UEFA Marketing Director, added: "We are thrilled for a market leader like Socios.com to become UEFA's first Fan Token partner. We are always looking for innovative partnerships, including with the growing cryptocurrency and blockchain-based fan engagement market."
UEFA has also stated that it will reward Fan Token holders on the platform via VIP trips to Season Kick-Off Events, UEFA's HQ visits, virtual meet-and-greets, match tickets, merchandise and memorabilia.
"With rich experience working with some of the top sports organisations around the world, it is clear that partnering with Socios.com is an ideal fit. We look forward to a fruitful relationship over the course of the next three seasons," Epstein concluded.
Currently, ​over 120 professional sports organisations have partnered with Socios.com through Fan Tokens, including top-flight football teams, Formula One, Ultimate Fighting Championship (UFC) as well as further clubs in American sports.