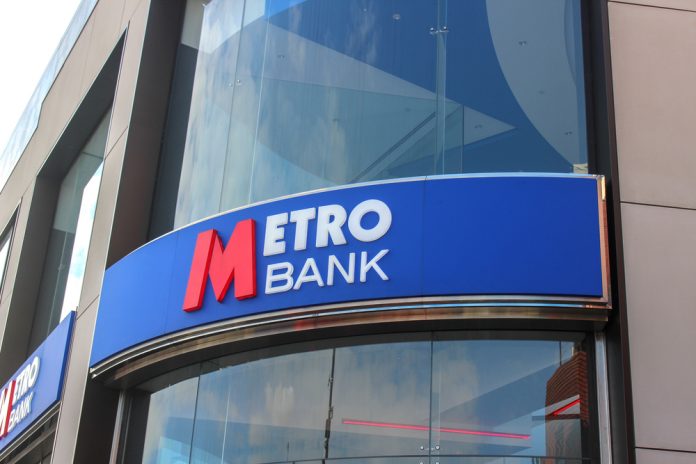 A fine of £5,376,000 has been issued against Metro Bank by the Prudential Regulation Authority (PRA) for regulatory shortcomings across two key reporting areas.
The financial penalty was handed out after the bank was indicted for failing to act with due skill, care and diligence in relation to the regulatory reporting of its capital position.
Additionally, Metro was also found lacking in its regulatory reporting governance, controls and investment with respect to its Common Reporting (COREP) returns sent to the PRA between 13 May 2016 to 23 January 2019.
Firms are required to submit reports as part of the COREP framework – introduced to standardise the reporting of capital requirements and prudential regulatory information – and must also submit periodic financial information to the PRA.
COREP returns must include quarterly statements regarding a firm's current assessment of its risk weighted assessments, among other requirements.
Metro Bank was found to have breached Fundamental Rule 2 and Fundamental Rule 6 of the PRA Rulebook, which assert that company's conduct business "with due skill, care and diligence" and organise their affairs "responsibly and effectively" respectively.
In relation to COREP requirements, failings were detailed in relation to
Taking 'sufficient care' to ensure compliance with PRA reporting requirements
Ensuring effective oversight and clearly documenting escalation routes in respect of reporting
Establishing and implementing effective controls in interpreting relevant regulatory rules and guidance
Allocating appropriate and adequate resources to enable compliance with reporting obligations.
The charges against Metro Bank occurred after it announced on 23 January 2019 that it was making an adjustment to its assessment of its RWA for December 2019 of approximately £900 million after applying incorrect risk weighting to certain commercial loans.
Although the PRA has acknowledged that the bank remained in compliance with regulatory capital requirements, it asserted that an inaccurate picture of the firm's regulatory capital was presented to the authority as a result of the incorrect risk-weight.
Furthermore, prior to the announcement, Metro Bank pursued a 'rapid growth and expansion plan' – increasing its customer base and number of high-street branches – but failed to ensure development of and investment in governance arrangements, systems and controls relating to COREP reporting.