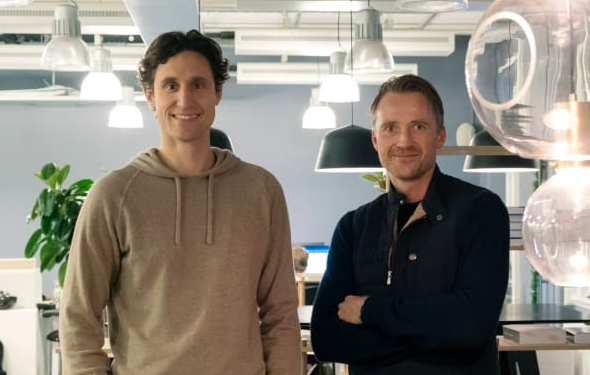 Johan Tjärnberg will assume the CEO position at Trustly from 17 January 2022, replacing Oscar Berglund.
The board confirmed today that Berglund has chosen to end his tenure as Chief Executive of the global online payments and banking solutions provider. He will step down and instead take on the role of Chief Business Officer (CBO), overseeing the group's global commercial strategy.
An executive since the firm's inception in 2008, Berglund had served as CEO since September 2016, helping establish Trustly as one of the fastest-growing payments groups in Europe and North America – surpassing $10 billion in processed transactions to date.  
Updating stakeholders, Berglund informed that a transformed Trustly required a new CEO to lead an "increasingly large, global and more complex business" – with Tjärnberg recognised as the ideal candidate.
Berglund said: "I have been CEO of Trustly for more than five years now, working with the fantastic Trustly team. Looking ahead, our operations will continue to grow in terms of both size and complexity. I have worked with Johan for two years and can for the coming phase of the Company's development think of no better candidate for the Trustly CEO job.
"I look forward to continuing to work closely with him and the rest of the team in my new role as Chief Business Development Officer, which will allow me to focus on Trustly's high-impact projects and stakeholder interactions."
Chairman since 2020, Tjärnberg is the former founder of BamBora AB, the leading Scandinavian online merchant payment systems provider acquired by Ingenico Worldline in 2017 for $1.5 billion.  
Following Tjärnberg's transfer to CEO, board member Fredrik Näslund and current partner at Nordic Capital Advisors will take on the role as Chairman of the Board.
Tjärnberg commented: "I am motivated and engaged to assume the role as CEO of Trustly. Trustly is perfectly positioned to make digital payments seamless for everyone by connecting consumers and merchants through their bank account and I am looking forward to being part of the team that will continue to drive Trustly's global expansion going forward."