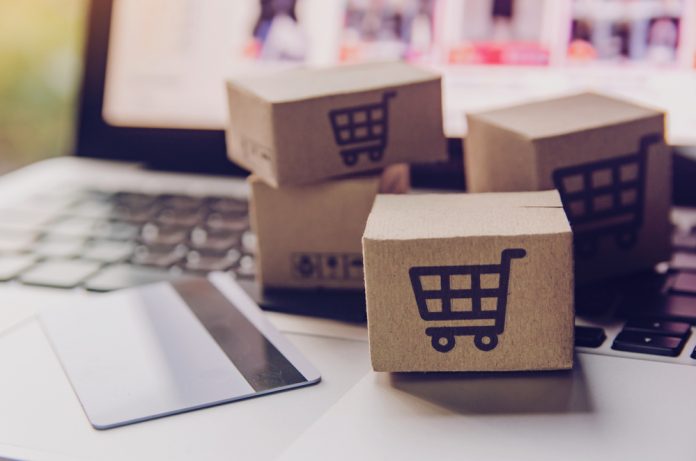 As one of the busiest periods for digital transactions continues, UTP Merchant Services' Jaime Lowe, writes for Payment Expert on the importance of innovation in navigating and maximising the elevated engagement.
On November 26th, much of the globe will witness the start of the peak festive trading season – Black Friday. It is hoped that this year's Black Friday will have a different complexion to the one of 2020, heavily impacted as it was by COVID-19 and lockdown.
Brits plan to spend an estimated £4.8 billion on Black Friday and Cyber Monday purchases this year and, while this doesn't meet pre-COVID estimates, it will still mark the start of an important uptick in spending for many businesses.
When it comes to taking payments during these hectic but vital few days, smaller merchants will need to manage the spike in demand as deftly as their larger counterparts. Shoppers' habits have changed to meet the new digitised normal, and merchants are expected to offer more payment options than ever before.
Innovation is widespread when it comes to speeding up merchant payment processing, however, once a purchase has been made, the money can still spend days in financial limbo before it is available again for merchants to use.
The typical three day timeframe for payments to be credited has been accepted in the payments industry for decades, but now the technology to shorten processing times to hours, even minutes, is available and can help maximise the opportunity for thousands of businesses in peak periods.
Payments challenges on Black Friday
Though the festive trading period comes as a welcome boost for merchants, its frenetic pace means that keeping tabs on business sales and spend takes on a renewed importance. With stock that needs more regular replenishment and extra seasonal staff requiring payment, waiting days at a time for transactions to settle at best adds a layer of stress. At worst, it prevents smaller merchants from capitalising on the surge in trade as fully as they could.
As such, cashflow is a major concern in any business. This is especially true of smaller businesses – while large chains will often have cash reserves that allow them to pay their employees and pay for any unexpected expenses, smaller businesses will tend to be operating with less banked. Most UK firms have only three months of cash reserves, and 18% have less than a month – that 18% is likely to be mostly small businesses.
For businesses of any size being able to see exactly what is happening in the company from a financial perspective is vital, especially during hectic times like Black Friday, and this is an area in which innovations like faster processing can help. On a basic level it simplifies the decision-making process: you will have a more accurate view of funds at any given moment and can make plans accordingly rather than allocating future profits.
It was the smaller merchants that suffered the heaviest blows during the months of enforced restrictions and it is these same merchants who will be most looking forward to a period of heightened consumer spending. Multiple factors will determine how many of these smaller merchants are able to maximise the potential of Black Friday, Cyber Monday, and any future periods of increased consumer activity, but armed with heightened processing solutions, their chances are greatly improved.
Faster processing is an innovation that has the potential to level the playing field between small businesses and larger merchants, giving companies that must deal with cashflow problems the ability to pay suppliers and plan for growth. For businesses of any size, it can mean having greater visibility over the money coming in during a busy period backed by sophisticated reporting systems.
With seemingly everything else in the modern retail world happening instantly the three-to-five-day timeframe stipulation in payment reconciliation seems like a relic that benefits everyone except the merchant. It has perhaps been the standard for long enough that organisations forget how customer-unfriendly it actually is, but the good news is that there are alternatives available that can ensure that merchants are being paid on time.