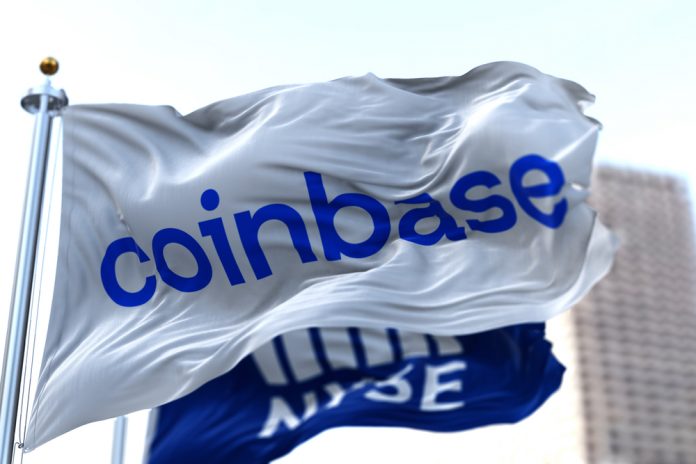 Coinbase has agreed a deal to become the exclusive cryptocurrency platform partner of the National Basketball Association (NBA).
The US platform marks the first ever cryptocurrency partner for the NBA, Women's National Basketball Association (WNBA), NBA G League, NBA 2K League and USA Basketball, and looks to consist of 'unique content, innovations, activations and experiences' from Coinbase to educate fans of 'increasing advancements'.
Kate Rouch, Chief Marketing Officer of Coinbase, commented: "The freedom to participate and benefit from the things you believe in is at the heart of Coinbase's mission. Nobody believes this more than NBA and WNBA fans.
"As part of the partnership, we will create interactive experiences to engage with the NBA and WNBA's incredible community and athletes around the world."
Beginning with last night's NBA's 75th Anniversary season, Coinbase is promised brand presence throughout nationally televised games, and Phil Cook, WNBA Chief Marketing Officer, explained that innovating alongside Coinbase will help the team to 'explore the future of fan engagement'.
The company will also become the presenting partner of the WNBA Commissioner's Cup and the USA Basketball men's and women's national team exhibition tours, as well as a partner of NBA G League Ignite.
"As a trusted cryptocurrency platform used by millions, Coinbase is a natural fit as the NBA's first-ever partner in this thriving category," commented Kerry Tatlock, Senior Vice President, Global Marketing Partnerships and Media at the NBA.
"We look forward to collaborating with Coinbase to provide fans with new ways to engage with the league and each other, while also enhancing the experience for fans who are already Coinbase users."
In recent months, Coinbase has also created its presence in esports via a partnership with ESL Gaming, as the company became the official crypto exchange partner for 'key ESL events' for the remainder of 2021 and 2022.
This saw both entities work together on 'unique integrations' across social media, digital media, and a range of other content, whilst Coinbase also supports ESL's Pro Tour circuits for CS:GO, StarCraft II, and Warcraft III.