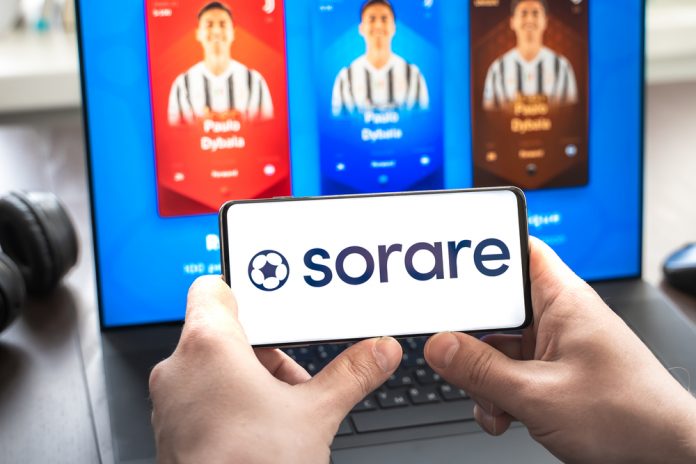 Sorare has responded to the UK Gambling Commission (UKGC) decision to place its blockchain fantasy football platform under investigation.
Yesterday, the UKGC issued a warning alerting the public that the platform did not maintain a UK gambling licence. The commission confirmed that it was evaluating Sorare's fantasy football game and digital collectables platform, with regards to whether the business was required to operate under a licence. 
A statement from the company read: "We are very confident Sorare does not offer any forms of regulated gambling. This has been confirmed by expert legal opinions at every stage since the company was founded, including during a number of fundraising rounds.
"We will always engage and have an open dialogue with authorities who reach out to us to learn more about our game. We believe this is the responsible way to grow our game and community globally."
The Ethereum blockchain-built football game allows players to buy, sell and trade virtual football cards to manage a virtual fantasy team competing in leagues and matches.
The business maintains that although there is an exchange element to its platform, Sorare players can only participate in fantasy football games/leagues by purchasing fixed-price player cards.
The UKGC has said that it can not deter players from registering and participating in the games as it has not reached a determination on whether Sorare's game-play could be deemed as a gambling transaction.
"When a product with a nascent technology becomes successful, such as Sorare's digital collectable cards and game, it is normal and expected for there to be regulatory questions," Sorare affirmed.
Furthermore, the enterprise underlined that there is 'no randomised mechanism' to its player card purchases as its customers are purchasing collectable items that cannot be defined as loot box engagements.
The platform's fantasy football games have no fixed odds outcome, with player prizes allocated by Sorare and not through a betting pool.
UKGC's approach to granting online gambling licences has come under scrutiny following the collapse of Football Index, which lost its customers an estimated £80 million.