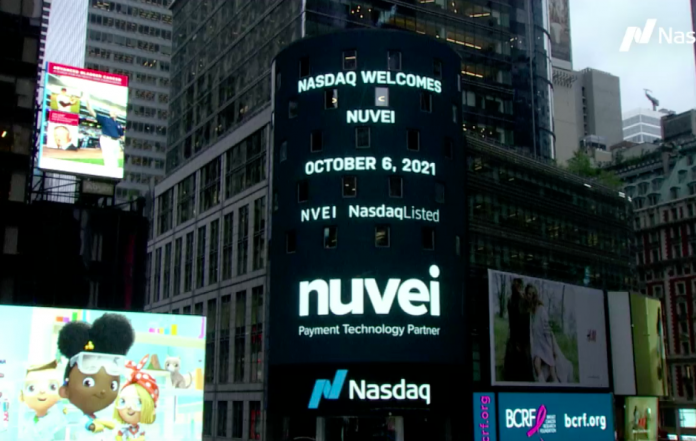 Nuvei Corporation has upsized the offer of its US public listing to 3 million subordinate shares, that will be traded on the Global Nasdaq Exchange.
On 4 October, the Montreal-based global payments group intended to place 1.5 million subordinated shares as its opening offer on the Nasdaq Exchange, filing its US IPO under the ticker 'NVEI'.
However, prior to its US debut, Nuvei disclosed that it had doubled its share offering, as listing underwriters backed its Nasdaq IPO at a price of $123 per subordinated share, securing the company gross proceeds of $370 million.
Nuvei maintained that its listing offer would be available to Nasdaq investors until 8 October – 'subject to a number of customary conditions, including entering into definitive underwriting terms'.
Underwriters participating in the IPO have been granted a 30-day exercisable option (post-offer) to purchase an additional 15% of Nuvei shares at the agreed offer price.
Nuvei has applied to voluntarily delist its US subordinate shares from trading on the Toronto Stock Exchange (TSX) – which is expected to be effective from 13 October.
The payment group will maintain its common share listing on the TSX, in which Nuvei currently trades as Canada's highest valued payments and fintech company, maintaining a market cap of CAD $22.5 billion.
All proceeds from its US offer will be used to "strengthen the company's financial position," and to accelerate its growth strategy, in which Nuvei has underlined significant opportunities in the global gaming sector following its $850 million acquisition of Safecharge in 2019.