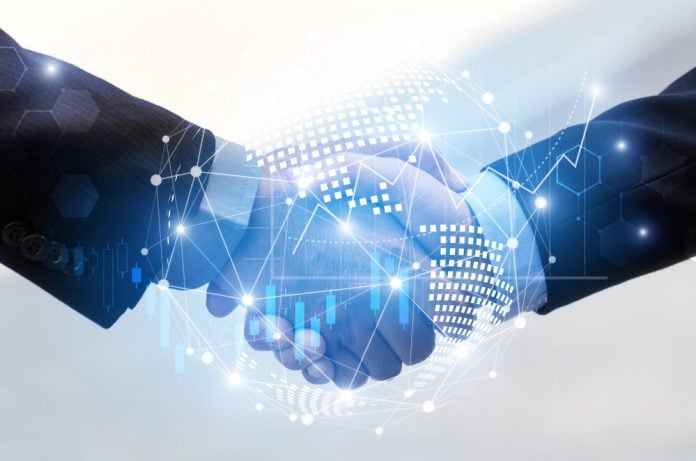 Paymentus has confirmed the signing of a definitive agreement to acquire Payveris to accelerate its initiatives to serve financial institutions and expand the reach of its proprietary Instant Payment Network.
Following the acquisition, the cloud-based software provider underlined its 'mission to be the modern bill payment ecosystem for all industries', including the many financial institutions that are still burdened by siloed point solutions for money movement.
Payveris has a track record of efficiently displacing legacy payment systems and driving meaningful increases in consumer acquisition, engagement and retention for financial institutions.
Dushyant Sharma, Paymentus' President and CEO, commented: "We started our relationship with Payveris as a multi-faceted partnership and it quickly became apparent that their technology and team are best-in-class and would be incredibly additive to our platform and mission.
"This acquisition not only accelerates our ability to disrupt the legacy bill pay paradigm, but also helps us deliver greater value to our billers, strategic partners and financial institutions. We are looking forward to having the Payveris team join Paymentus' fast-growing team."
The combination is expected to increase the addressable market opportunity for Paymentus' existing solutions, while also enhancing Payveris' MoveMoneySM platform with real-time capabilities, enhanced electronic bill presentment and additional payment options for banks, credit unions and financial institutions of all sizes.
Ron Bergamesca, Payveris CEO, added on the deal: "Paymentus is the perfect home for Payveris. The companies have strong cultural and strategic alignment and highly complementary technologies that, when combined, create a real-time payment network connecting consumer accounts at their financial institutions and their billers. This network will be the foundation for delivering rapid digital payment innovation to financial institutions."