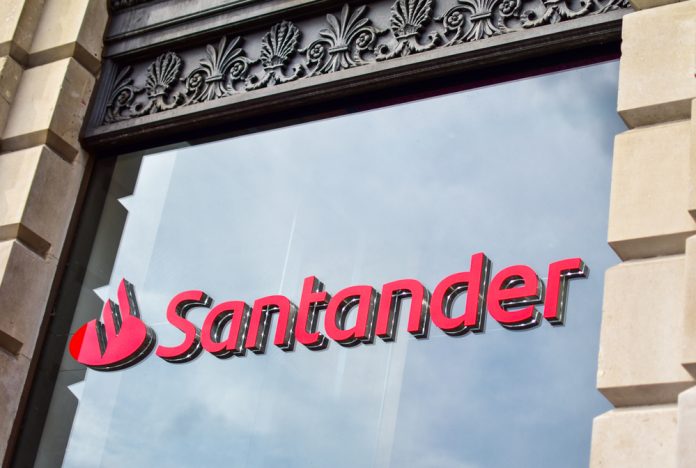 Santander UK has commenced the roll-out of its new mobile app, created using open banking technology, for its Corporate and Commercial Banking clients. 
Expanding engagement, the app will provide Santander UK's clients with a 'single view' of numerous account balances and transactions across their different banks. 
John Baldwin, Head of Commercial Clients, Santander UK, stated on the expansion: "SMEs are working incredibly hard to get on the road to recovery from the pandemic. 
"The CashFlow Manager app is designed to help them by removing the manual and time-consuming workload involved with day-to-day banking so they can instead focus on running and growing their business. The QR-code payment collection and invoicing features of the app also have brilliant potential to speed up payments to businesses."
The app takes a deeper look at each business' data to provide it with categorised insights into its spending, for example, how its payroll expenditure on a given month compares to its average over a prescribed period. 
Furthermore, it also places a heightened focus on elevating speed, through the usage of QR Codes, which have taken a key role in the recovery of the pandemic. 
The app is being tested with selected Santander UK Corporate and Commercial Banking customers with a view to it being launched more widely to customers following the initial roll-out phase. Santander UK is one of the first banks to offer this type of open banking-based app with cash flow forecasting, transaction categorisation and QR code-based payments to UK companies.
Nicholas Heller, CEO and Co-founder, tomato pay, added: "Together with Santander UK, we've created an app that joins two critical elements – cash flow management and payments – to give businesses back their time and money otherwise spent on unnecessary admin and payment processing fees. After a tough year for UK businesses, we wanted to create something with a tangible impact, giving them financial freedom from the minute they log into the CashFlow Manager app."