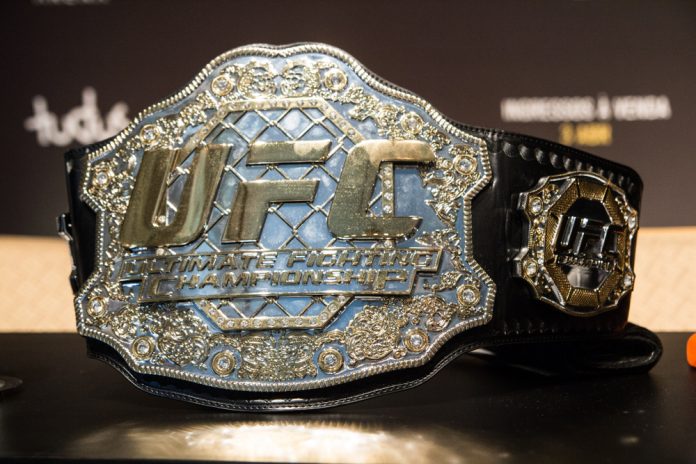 Crypto.com has expanded its global presence, signing a 'historic' partnership with the UFC. 
The deal represents a key step in the branding of both companies and is Crypto.com's latest strategic move to connect with mainstream consumers.
The platform will become UFC's first-ever global Official Fight Kit Partner, enabling the firm to place their branding on UFC fight kits as worn by UFC athletes in competition, as well as fight kit apparel worn by the athletes' corner teams.
Kris Marszalek, co-Founder and CEO of Crypto.com, commented: "It's a historic moment as the fastest growing cryptocurrency platform joins forces with the fastest growing sport to help accelerate the world's transition to cryptocurrency. This is just the beginning of a long relationship with UFC, and we're looking forward to what we will build together."
As part of the link, the platform will also receive the designation of UFC's first-ever Official Cryptocurrency Platform Partner, creating a new sponsorship category for the MMA promotion.
UFC President Dana White added: "This is a partnership between two companies that are the best at what they do. No company has done more to grow the popularity of combat sports than UFC, and now we're one of the biggest sports brands on the planet.  We can help Crypto.com reach more people around the world through the strength of our brand."
The collaboration between the two firms lands in time for this weekend's huge event, which is on course to break records, as Conor McGregor and Dustin Poirier complete their trilogy.