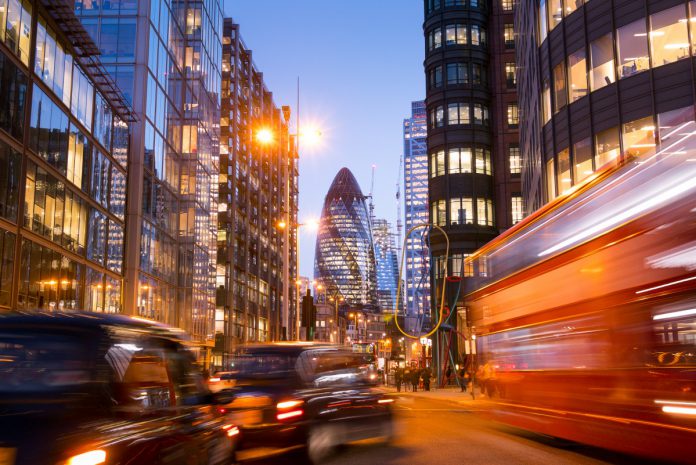 Addressing the city of London today, Rishi Sunak mapped out plans for the UK financial industry, after revealing that a post-brexit deal that caters to the sector 'has not happened'. 
The Chancellor was giving his Mansion House speech, Sunak emphasised that the freedom from EU regulations can enable the sector to 'do things differently and better'.
Sunak stated: "Now, we are moving forward, continuing to cooperate on questions of global finance, each as a sovereign jurisdiction with our own priorities.
"We now have the freedom to do things differently and better, and we intend to use it fully.
"But I can equally reassure you, the EU will never have cause to deny the UK access because of poor regulatory standards."
With the removal of London's trading passport and subsequent reduction of its status as a financial global powerhouse, the UK government will be eager to bring assurance and stability back to the sector.
According to Sky News, around 7,500 financial jobs have moved to EU countries following Brexit.
He went on to strengthen his position on fintech and digital currency, with it being a key focus for UK governance.
He commented: "Now, just as the UK pioneered paper banknotes in the 17th century, the first regulated stock exchange in the 19th, and the first ATM in the 20th…
"…the third part of our vision puts the UK at the forefront of technology and innovation in the 21st century."
To promote the adoption of cutting-edge technologies we're taking forward recommendations in Ron Kalifa's review of UK Fintech, exploring the case for a central bank digital currency with the Bank of England.
"Consulting on pioneering reforms to support the safe adoption of cryptoassets and stablecoin and watching closely the key debates in finance and tech, like the opportunities of distributed ledger technology in capital markets.
"But while I believe in the power of new technology, we also need to manage its impact on our economy and society."