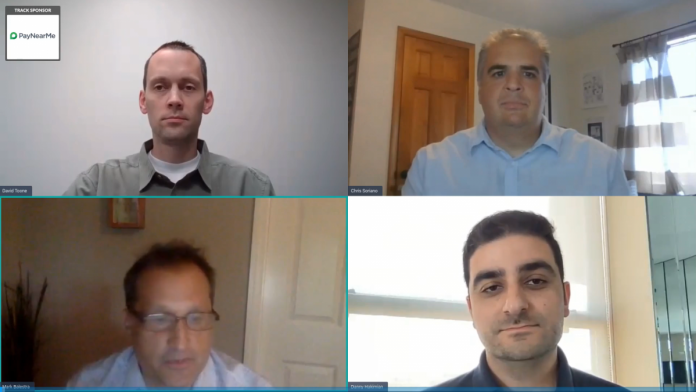 The gambling industry, along with many other sectors, has had to evolve its strategy for combating financial crime, and must adequately leverage technology in line with regulatory requirements, whilst maintaining a positive user experience.
Speaking on a panel moderated by US Special Counsel at Segev, Mark Balestra,, industry expert speakers outlined their views on the challenges the gaming industry is facing regarding fraud and ID and how these hurdles can be overcome.
Discussing striking the balance between technology and regulation to effectively fight fincrime, Danny Hakimian, Business Development Lead, Onfido, approached the issue from the lens of tackling identity challenges.
"You're dependent on credit bureau databases and regulations and policies that were built for an offline world where you can't buy credentials for 20 cents in 20 minutes on the dark web," he said. "One of the key challenges today is – how does regulation continue to evolve as technology moves at an ever increasing rate?"
He continued: "It really becomes an equation between the level of security on one side and the kind of the user experience on another. We could reject absolutely everybody, and you'd have no fraud, but that isn't what the challenge of being a succesful operator is."
Building on Hakimian's remarks, Chris Soriano, VP, Chief Compliance Officer, Penn National Gaming's VP Chief Compliance Officer, stated: "Both from a policy and a technology perspective, working with our technology vendors working with our regulators, you know we will, you know, we as an industry that will meet the challenge. 
"It's just a matter of using that same mindset – what are the bad actors trying to do? Where's the vulnerability? Is it a technology vulnerability or is it a policy vulnerability? What do we need? and then targeting our resources to address that threat.
"There's a lot going on in the industry in terms of that level of protection working with partners and security providers. The second element is the more traditional fraud that you're seeing in a more sophisticated manner, such as credit card fraud scams, money laundering attempts, etc.
"It's the same basic criminal activity that's just evolved to a level of sophistication, where people are just trying to hit gaming systems in the same way as they're trying to use stolen credit cards on Amazon or elsewhere."
Meanwhile, David Toone, an Agent of the Nevada Gaming Control Board, highlighted the importance of cross-industry cooperation, and detailed the current cooperative efforts between regulators, casino operators and other actors countering fincrime in the gaming space.
"For the most part, most of our interoffice communications between other agencies or gaming entities in the state and especially in Las Vegas, where I'm located, goes on pretty seamlessly," he remarked.
"Whenever we need information from a casino in support of an investigation we are able to get that almost immediately. We've got a lot of good connections at each of the casinos that support that effort. If I'm supporting a larger government agency and assisting them in an investigation, similarity they'll help each other and I'll facilitate that between the casinos and other agencies."
He added: "With regard to partnering up and sharing information with other casinos throughout the nation and worldwide – that's not as frequent of an occurrence, but I'd say with a little bit more effort that the information sharing that goes on is still fairly facilitated with everyone's understanding that we're all on the same team."
Finding common ground with both Haikiman and Toone, Soriano agreed that the user experience must be 'seamless to the customer,' but also offer adequate protection as well, utilised through a collaborative approach..
"Working collaboratively the industry is finding where that meaning is. You don't want to compromise on compliance, you don't want to make your system one where its easy for illegal activity toa take place or it's easy for someone's identity to be stolen, but as Danny said, we could reject every transaction and then we'd have no platform.
"We do want to preserve the user experience but we also want to make sure that we are being responsive to security needs and to regulatory needs."
The speakers appeared on the 'Fintech for Fincrime – how the cybersecurity market is protecting US operators' panel, sponsored by Pay Near Me, at the SBC Digital North American event held on 9-10 June 2021. To view this panel and others, register at https://sbcevents.com/sbc-digital-north-america/