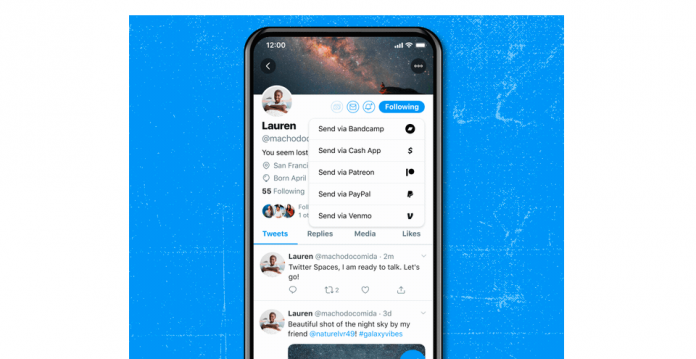 Twitter has launched a 'Tip Jar' feature allowing its users to support the work and content of other users on its social microblogging platform.
Publishing a blog post titled 'We $ee You', Twitter announced the rollout of its new feature, which will allow users to link their Tweets directly to digital e-wallets.   
 "We $ee you – sharing your PayPal link after your Tweet goes viral, adding your $Cashtag to your profile so people can support your work, dropping your Venmo handle on your birthday or if you just need some extra help" – Twitter commented on its blog post.  
The $Cashtag 'tipping feature' will initially process transactions from PayPal, Venmo and Cash App – the latter being the payments app of Square Inc, the fintech enterprise co-owned by Twitter founder Jack Dorsey.
Meanwhile, content creators will be allowed to sync their $Cashtag Tip Jars directly with the subscription platforms of Bandcamp and Patreon, providing support for thousands of independent content creators, artists, bands, podcasters, non-profits, creative communities etc..
Twitter announced that $Cashtag had been made available to everyone using Twitter in English" that can send tips to applicable accounts on Twitter for iOS and Android.
However, Twitter stated that its Tip Jar for content creators had been limited to a 'group of accounts' as its debuts the new feature, which the company hopes to roll-out internationally.
"Tip Jar is an easy way to support the incredible voices that make up the conversation on Twitter. This is a first step in our work to create new ways for people to receive and show support on Twitter – with money."
Twitter warned its users to check their e-wallets' 'payment services availability as features may vary by region'.