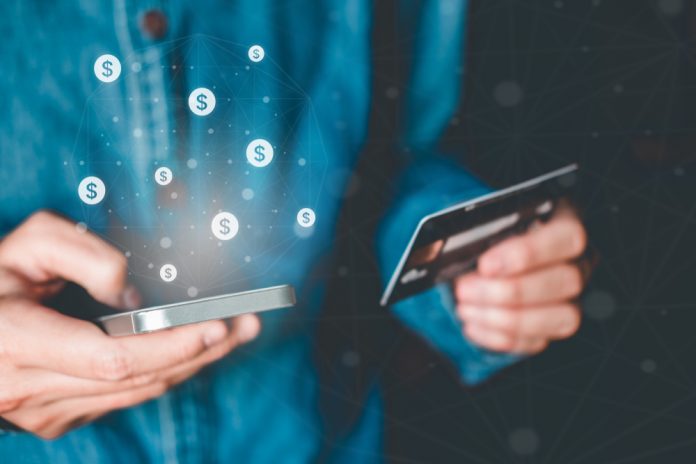 Writing for Payment Expert, Jeremy Nicholds, CEO at Judopay, emphasised how payments are on the brink of further evolution. 
No industry emerged from last year unscathed. Most businesses needed to embrace change and continually adapt in order to survive. This year will no doubt be equally transformative as we all work at getting back on our feet and adapting to the new normal.
Adapting the way we interact with each other has been paramount in stemming the spread of the virus, and that includes how we've chosen to make payments. It's not surprising, therefore, given how central they are to our day-to-day lives, that they will play a key role.
To reduce the risk of spreading the virus, businesses minimised the use of cash and reduced the number of 'touch points' at the point of sale. As such, contactless became an essential component of the shopping experience. So much so that, according to Visa's 2020 annual report, contactless transactions now account for 65% of all face-to-face transactions outside of the US. During the early stages of the pandemic, the UK Government increased the limit for contactless card payments from £30 to £45, with a further announcement in the last budget that the limit is to be increased to £100 this year.
This first rise encouraged the uptake of contactless payments, particularly for consumers who weren't previously using it. But contactless is not the only 'touch free' payment method and with a continuing need to maintain social distancing measures, we are likely to see new, innovative solutions gain more ground.
App-based commerce will thrive
Apps have a huge role to play for many sectors, enabling businesses to better engage with their customers and enhance the buying experience. One feature that became particularly important for the hospitality industry last year was the 'pay at table' functionality. This offered an easy way to maintain social distancing while making it more convenient for customers to pay. But apps also offered another key benefit over cash and card payments, as they enabled businesses to identify and communicate with customers who may be at risk following an outbreak of COVID-19.
This widespread adoption will continue to spur on the growth of app-based commerce in 2021. As we continue to adapt and recover from the impact of the pandemic, apps will play a vital role in reducing unnecessary contact during the checkout process.
Contactless payments need to go one step further
Contactless has laid the foundations for safer and more hygienic in-person payments, mitigating the need for customers to physically touch anything other than their own card. However, shoppers still need to hold their card at least 4cms away from the payment terminal for it to work. For example, some restaurants or pubs bring the payment terminal to the table, but payments made this way are at a distance much closer than the government's recommended two metres.
Now, we must work to make payments truly 'touch free' as this will allow customers to complete transactions at a safer distance. We expect to see this technology (already available in the market today) take off over the coming year. Solutions such as those using QR codes, where a code is displayed on a device for the customers to scan using their own smartphone, instigating the payment. Not only is this helping small and medium sized enterprises (SMEs) get back on their feet, but the country as a whole.
How can the payments industry help in 2021?
Many consumers are likely to continue shopping from home this year, even as restrictions ease and the UK slowly makes its way out of lockdown. Last year forced a lot of people to adapt to using the latest technologies, but we're now more comfortable than ever with the growing ecom model.
Having been hit hard during lockdowns, SMEs want to get back on their feet as quickly and efficiently as possible. This will drive the need for solutions that will support their growth and reduce payment complexities.
However, having faced downturns in revenue and unreliable cash flows, it's unlikely that they'll be looking to take on high fees associated with setting up costly payment terminals or integrating hardware into their business structures. Therefore, providers must offer cost-effective solutions that democratise payments.
If payments providers can offer all of this, they will be contributing to the recovery plans of businesses as they emerge from lockdowns.
A route to normality
With vaccinations being rolled out at pace, the government having laid out its lockdown exit plan and stores on the path to reopening their doors, this year looks to be a promising one. We expect that it will also be an interesting one for the payments industry, which has an important job ahead of it, assisting SMEs and the wider economy in their COVID-19 recovery plans. As with any big historical events, it is likely that we will see some exciting new solutions being born from the changes that take place over the next 12 months.