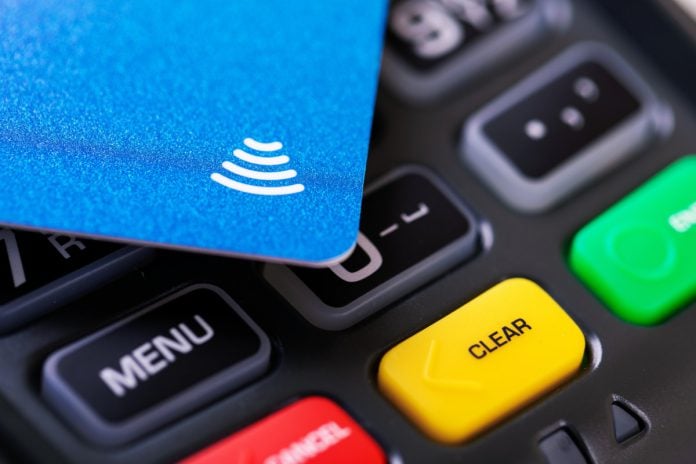 The UK contactless payment limit is set to be increased from £45 to £100 as part of the government's Spring Budget, which will be unveiled today.
It's a rise that is only possible due to the UK's departure from the European Union and subsequently freeing itself from restrictions that were set by the European Commission.
The increase will be seen as a boost for retail as it looks to recover from COVID-19 and economic turbulence caused by the pandemic.
Previously talking to the Evening Standard, The Chancellor Rishi Sunak underlined his belief that contactless payments can play a key role in the UK's retail sector. 
He stated: "London's retail sector is famous across the world, with Oxford Street, Covent Garden and Westfield seen as global destinations for shopping. 'As we begin to open the UK economy and people return to the high street, the contactless limit increase will make it easier than ever before for people to pay for their shopping, providing a welcome boost to retail that will protect jobs and drive growth across the capital."
Following the pandemic, consumers are increasingly moving towards tap-and-go payments, as the fight to halt the spread of coronavirus continues.
Recent Barclaycard data underlined that the growth comes as people are eyeing the method of payment that is not only the most effective in combating the pandemic but is also the most efficient in providing a smooth user experience. 
The most significant moment for the technology was in April, when the UK limit was raised from £30 to £45. Since the introduction of the new limit, the average value of contactless transactions has increased to £12.38, up almost a third (29 per cent) compared to the 2019 average of £9.60.
This could also be attributed to the climate and a greater desire from consumers to engage with contactless payments as they halt the spread of coronavirus.
The UK's departure from the European Union could also lead to the increase of contactless payments allowed in the UK. It is thought that following the lobbying of the financial sector it could be elevated to as much as £100.