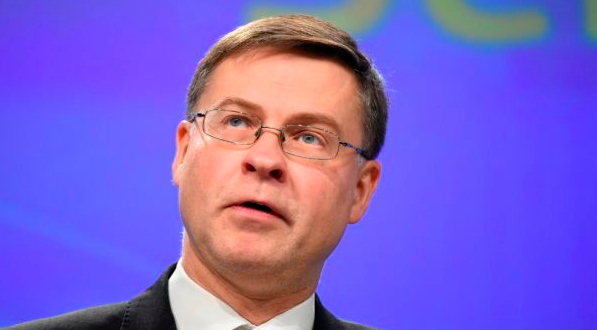 The European Union and its regulatory agencies have been urged to radically overhaul their systems and structures with regards to monitoring financial services in light of the Wirecard AG scandal.
Speaking to the Financial Times (FT), Valdis Dombrovskis, the Executive Vice President of the European Commission on Economic Policy, stated that watchdogs on financial conduct and AML needed to be urgently strengthened to stop further criminal activities and opportunities from arising.
A month following the collapse of Wirecard due to the global payment processor falsifying a reported €2 billion in Asian market escrow accounts, the ramifications of Wirecard's fraud have damaged all disciplines related to financial conduct – auditing, corporate compliance, governance and AML.
Of further regulatory concern, the aftermath of Wirecard's fraud has been far-reaching as daily developments see a number of European companies and sectors implicated in the payment processors' illegal transactions.
Speaking to the FT, Dombrovskis underlined that Wirecard's fraud should be particularly troublesome to Brussels regulatory agencies, as the company had breached "all levels of EU protections, ensuring that investors and governments are presented sound accounts" – verified by auditors and corporate governance to ensure that companies abide by regulated market practices.
Branding Wirecard as 'European finance's biggest ever corruption scandal', the EU immediately sanctioned its ESMA, markets and securities agency to probe auditor EY and German financial regulatory BaFin as to why Wirecard was allowed to alter corporate accounts for a reported period of three years. 
However, Dombrovskis stated that the investigation needs to be deepened in order to assess whether German authorities intended to enforce any EU rules on Wirecard activities and reporting.
Noting systematic corporate governance failings, Dombrovskis added that ESMA should urgently undertake a comprehensive review on 'audit committee rules' and whether European firms intend to follow EU-wide directives and safeguards.
Dombrovskis stated that the trading bloc had 'missed its opportunity' to strengthen financial-market regulations in 2017, choosing to water down directives he personally authored seeking to reform the role of ESMA as a regulatory agency monitoring the financial services and insurance sectors.

"We are looking at how we can strengthen the system to avoid that kind of situation happening again," Dombrovskis said.
"It's clear we are dealing with a case where investors were not given the truthful information about the state of play of the company."