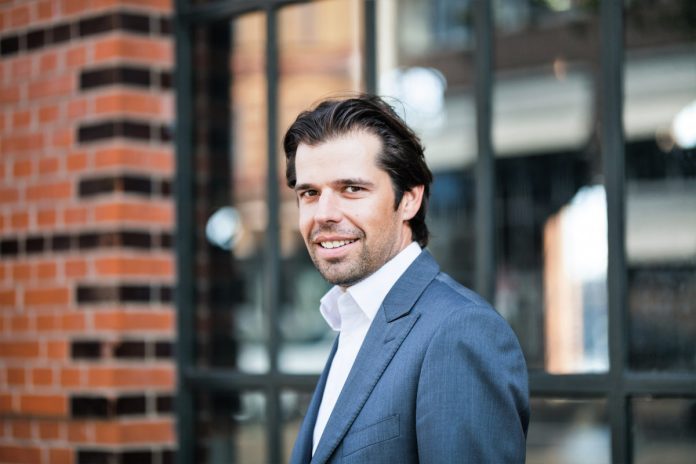 Lukas Diehl, Executive Vice President at Varengold Bank, spoke to PaymentExpert about the firm's latest partnership with Wirecard and the importance of creating a strong relationship between banks and fintechs. 

PaymentExpert: Firstly, can you tell us more about the partnership with Wirecard and what consumers can look forward to as part of the deal?

Lukas Diehl: The deal won't have a direct effect on consumers. However, they may very well benefit from a number of indirect effects. Varengold Bank and Wirecard are creating a one-stop-shop solution for FinTechs that adds significant value. For FinTechs, agility and efficiency are important sources of competitive advantage and achieving (and maintaining) both is a key challenge.

Full-service solutions are much less time consuming than the alternative, i.e. establishing one or more Banking-as-a-Service (BaaS) relationships while starting a Lending relationship with somebody else. On top of this, both strings – BaaS and lending – must be combined and workflows between the involved parties established. A one-stop solution like ours standardises such workflows. In the end, more agile and efficient FinTechs will be able to offer better products and services to consumers. Likewise, FinTechs that are better endowed with funds will be able to offer more and better loans to consumers.

PaymentExpert: Why does Varengold place such an emphasis on partnering with FinTechs?

Lukas Diehl: Our strategic focus is on a particular kind of FinTech, namely online lending platforms – which we call marketplace lenders. Varengold Bank wants to become the preferred bank for the marketplace lending industry. Our mission is to provide individuals and companies with fast and uncomplicated access to funding and banking services.

We can best fulfil this mission and build a granular credit portfolio across multiple jurisdictions through working with marketplace lenders. We allow them to be the experts in their product offering and target client base whilst our financing can facilitate growth in their portfolios.

PaymentExpert: The European FinTech sector continues to experience growth, how can banks capitalise on this?

Lukas Diehl: Our view is that FinTechs and banks can create powerful partnerships which have mutual benefits. FinTechs can grow at a faster pace with the support institutional funding banks are able to provide and with the benefit of fronting services offered by specialist banks.

Banks like ours benefit from the ability to reach a far wider base of consumers than they may be able to do so directly and by more efficient means. On a broader scale, traditional banks have already shown interest in adopting digitisation pioneered by FinTechs. Those banks can continue to learn from them to best service their customers.

PaymentExpert: How beneficial could it be for consumers that fintech continues to grow in Europe?

Lukas Diehl: We have already seen big improvements to the consumer offering in financial services through the innovation driven by FinTechs. They have already ensured that consumers enjoy more customer-centric products and better access to financial services, and we predict that their influence will continue to grow.

As digitised access to financial services has become more important than ever before with Covid-19, FinTechs are perfectly positioned to deliver this. They are quick to adapt to changing market conditions and consumer needs and already have the digitised solutions the current environment demands.

PaymentExpert: What role will FinTechs have in helping restore stability post COVID-19?

Lukas Diehl: In the UK, we can see that a lot of FinTechs have already been accredited by the British Business Bank. In Germany, where we are based, everything must go through KfW, a national development bank, and only KfW-accredited banks have direct access to its special programmes for 2020, including the Corona Aid programme. Companies that want to draw upon the programme's funds must do so via a principal bank (GER: Hausbank).

The problem is that not every bank in Germany is accredited as a Hausbank, so many of those SMEs don't have a chance to apply for the programs with their existing bank This presents a huge opportunity for FinTechs with existing relationships to KfW-accredited banks. They can step in and become agents. In that role, they can leverage their greatest advantage: speed. Varengold Bank applied for accreditation early in the crisis and successfully completed the process a few weeks ago. Now we are looking into how we can bring KfW's Corona Aid to as many companies in the quickest and easiest way. Stay tuned for news on that.