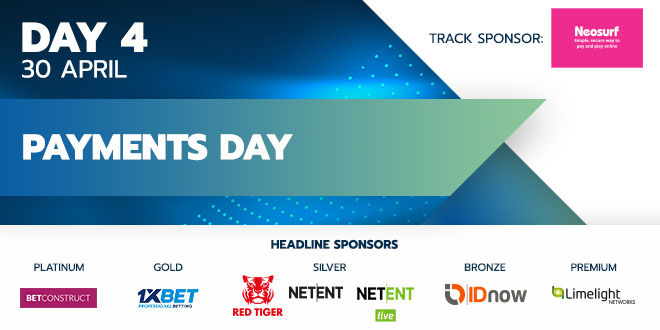 Collaboration between operators will be key to successfully protecting players' affordability, according to Alex Kaganovich, director of legal and regulatory affairs at Genesis Group.

Speaking as part of the Affordability & ID checks – what now for KYC? panel, Kaganovich said: "If operators want a relatively quick solution without the need of waiting for something more official to come, which we want because we want to protect our players, the only way to protect and be quick will be collaboration between operators.

"I do believe that operators have more strength to develop things faster. It's a very challenging project and everyone is always busy but I believe it's very important and will bring us better coverage with sharing information.

"We always need to keep in mind if someone was playing with me and I blocked him because he wasn't affordable enough, this player can always come back through another operator and keep on jumping between operators because this person probably has a problem.

"The silver bullet for this is to have something governmental, guided by the government and the gambling commission which will probably take ages, I think collaboration will be the key to success here."

The session was led by Peter Murray, head of global sales at W2 who, alongside Kaganovich, was joined by Paloma Gonzalez Mascaraque, head of payments/MLRO at Betconstruct and Thees Buschmann, head of compliance at Red Rhino.

Mascaraque echoed Kaganovich's point, expressing that regulators are important to the solution. She said: "I can see some of the regulators are part of the solution providing their own database by providing the stake for the player which makes life much more easier for the operator.

"So far some regulators are not being cooperative and very demanding and we really need to look into that."

Murray pressed panellists to hear their thoughts on the role of regulators and whether they understand what affordability is.
Buschmann explained that no matter what jurisdiction you're in, companies still have to "sing the song of the regulators."

He continued: "The first challenge is to see what the operators really expect in any market or jurisdiction and it is a challenge to find the right way to cope with these requirements. To see how you can combine legal duties with and determine risk management.

"From a person prospective, just restrictions can not just be the answer. The biggest challenge is to find out what is really needed and to steer the player to the right channel."

The panel also discussed the ways in which the ongoing pandemic is disrupting the KYC process, how technology can bring together all the disparate checks into a unified experience for both the operator and consumer as well as the ways in which customers can play within their means.

The SBC Digital Summit is a truly groundbreaking online event for the betting and gaming industry, offering up to 10,000 delegates a fully virtual and interactive conference, exhibition and networking experience. It takes place all this week, up to and including Friday May 1.

With global business communities in the grip of the COVID-19 crisis, the Summit was created as a platform for the industry to connect and share knowledge amid critical and unprecedented conditions.

The SBC Digital Summit runs from 27 April to 1 May 2020 and features seven conference tracks, a virtual exhibition and virtual networking lounges, attracting an estimated 10,000 delegates logging in from around the world.

There is still time to register for the event, with company discounts available: https://sbcevents.com/sbc-digital-summit/tickets/