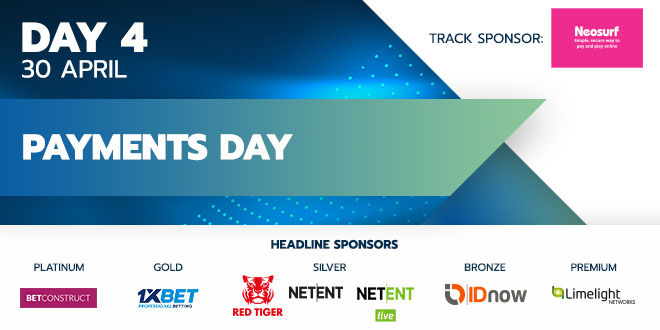 Samuel Barrett, Director of Gaming at Trustly, speculated as to whether the UK Gambling Commission (UKGC) and Malta Gaming Authority (MGA) might introduce stricter responsible gambling (RG) and payment measures, for example stopping 7995 transactions – a code used to block transactions from states that don't allow online gaming.

As part of his day-four keynote at this week's SBC Digital Summit, kicking off the Neosurf sponsored Payments Day track, Barrett said: "As regulators potentially introduce stricter measures, like Sweden, while others like Latvia completely stop 7995 transactions, is there a possibility that the UKGC and the MGA will follow suit?"

Barrett also discussed the need for frictionless conversion for mobile payments, particularly for online casino – one of the big beneficiaries of the current crisis.

He explained: "If we do not spend time optimising our checkouts and ensuring we have a clean, frictionless UX, we do run the risk of losing players and lowering conversion rates."

Picking up on this "special attention" that the industry puts on conversion, he added that we must pay equal attention towards responsible gambling (RG) measures and affordability.

He asked: "With many more digital consumers at home, are we doing enough to ensure we remain responsible, and are we equipped – both technologically and operationally – to check our players' source of funds and affordability?

"Given that retail players will now potentially move online it is important that operators exercise their RG policies to ensure players are gambling within their means. Fortunately for the online gambling industry, we are much better at providing tools and adding extra information about gambling, gambling addiction, to help players gamble responsibly.

"It is a positive thought to know at the end of this crisis the market can come out of this even stronger. Licensed operators provide gamblers with proper tools to monitor their gambling behaviour which means, players will become better educated, they will start using online tools more and hopefully this will channel into playing only on legitimate licensed sites."

Moving to the retail sector, Barrett bemoaned that while the online gambling industry is "always pushing new innovation", its retail counterpart is often slow to follow suit.

He explained: "I speak to many retail operators who hit me with the same challenges time after time. How can we lower cash handling cost and become more operationally efficient? It's no surprise retail gambling has high operational costs and suffers when trying to settle winnings instantly back to card."

He took this opportunity to highlight a product Trustly has been working on over the last four years, Trustly Live, which allows land based sportsbooks and casinos to instantly accept deposits and payout winnings instantly back to the player's bank account just using a mobile phone and an internet connection.

"I'm mentioning this not only because I'm taking advantage to shamelessly plug our product, but I want to share my views on cashless in general," Barrett continued. "I believe moving towards cashless environments will be a main component in helping players make payments when businesses return to normal after the crisis.

"I'm positive that with what Trustly and other payment providers are trying to create to help operators go cashless, we will see retail businesses adopt by accepting more payments digitally and as a result improve customer UX, whilst becoming more operationally efficient."

Barrett gave a few global examples to emphasise the current perception of cash, and why there is a need to move away from it, or at least speed up the digitisation of payments.

He said: "When the World Health Organization released a statement on 9 March, which recommended that people turn to cashless transactions to fight the spread of COVID-19, a number of governments and retailers across the world took action.

"In China, thousands of banknotes were destroyed or disinfected to eliminate the spread of the virus. South Korea followed suit, and in the US, the Federal Reserve has started storing banknotes that have come in from Asia before recirculating them back into the economy.

"Canadians, however, have taken a different approach. Rumours persist that some people have been shoving banknotes into washing machines to rid them of the virus – thereby taking advantage of the fact their 'paper' money is made of plastic. This takes money laundering to a whole new level."