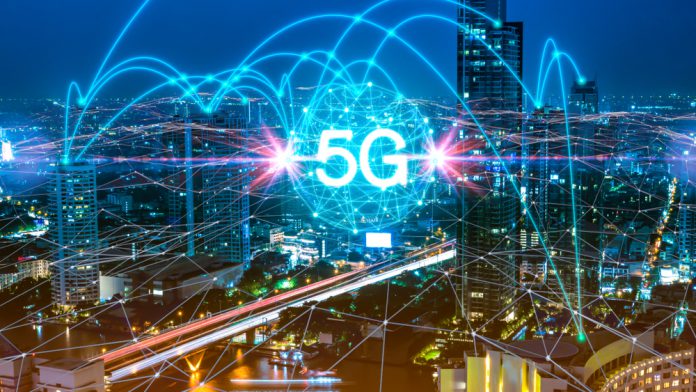 Following the decision of Prime Minister Boris Johnson to allow Huawei to have a limited role in the implementation of 5G, Worldpay has lauded the potential impact of the technology within the UK payments sector. 

Yesterday's announcement by the UK government came in spite of continued pressure from US officials, which urged the UK not to work alongside the Chinese firm when it comes to 5G, outlining the potential data risk that collaboration could entail.

Nonetheless, Pete Wickes, SVP, UK Corporate, Worldpay highlighted the role 5G could have in revolutionising and increasing immersiveness within the payments sector: "With today's announcement, the UK takes a step forward in the race to be a leader in 5G.

"5G is poised to power the next generation of internet connectivity and eCommerce. It will be faster and more reliable than anything that's come before, enabling people to communicate, consume entertainment and shop online at unprecedented speeds.

"We already know according to our research that 36% of social media users have made at least one purchase through a social media platform. 5G will only accelerate this, signalling the arrival of the next big retail evolution and presenting new challenges and opportunities for brands. Even big ticket items such as cars could soon be purchased online.

"Conducting credit checks and analysing financing options, which haven't been practical to perform online until now, could be processed much faster using 5G."

Victor Zhang, Vice-President of Huawei also praised the decision of the UK government: "Huawei is reassured by the UK government's confirmation that we can continue working with our customers to keep the 5G roll-out on track."

A Downing Street representative added: "The Prime Minister underlined the importance of like-minded countries working together to diversify the market and break the dominance of a small number of companies."

In light of the decision, The European Commission was keen to not only welcome the benefits of 5G technology, but also emphasise the threat it may lead to when it comes to cybersecurity.

The Commission moved to endorse the joint toolbox of mitigating measures agreed by EU Member States to address security risks related to the rollout of 5G, the fifth-generation of mobile networks. This follows the European Council's call for a concerted approach to the security of 5G and the ensuing Commission Recommendation of March 2019.

Margrethe Vestager, Executive Vice-President for a Europe Fit for the Digital Age, stated: "We can do great things with 5G. The technology supports personalised medicines, precision agriculture and energy grids that can integrate all kinds of renewable energy. This will make a positive difference. But only if we can make our networks secure. Only then will the digital changes benefit all citizens."

Further detailing the European stance on 5G, Thierry Breton, Commissioner for the Internal Market, outlined: "Europe has everything it takes to lead the technology race. Be it developing or deploying 5G technology – our industry is already well off the starting blocks.
"We are equipping EU Member States, telecoms operators and users with the tools to build and protect a European infrastructure with the highest security standards so we all fully benefit from the potential that 5G has to offer."