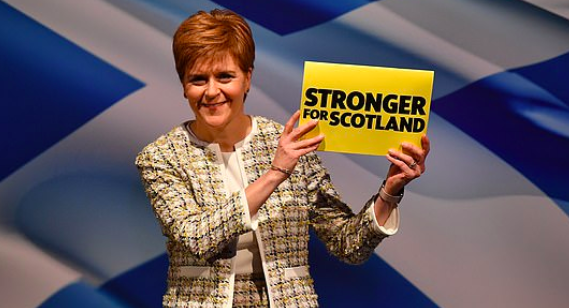 Nicola Sturgeon, Leader of the Scottish National Party (SNP) has underlined that British society needs to rethink its digital identity, rebalancing citizen engagement with digital enterprises.
The last of the major UK political parties to publish its 2019 General Election manifesto, the SNP has presented the most detailed plans on digital governance.
SNP's 'Stronger for Scotland' manifesto seeks to secure greater powers for Scotland's Parliament, with regards to governing enterprise and establishing its online laws.
Key digital pledges see the SNP support the establishment of a new 'online regulator' monitoring UK digital standards.
The new regulatory body, would hold the ability to take action such as imposing heavy fines and blocking access to sites, with a view of protecting younger audiences.
In addition, the SNP would enforce tighter regulation on age verification requirements for websites and digital content unsuitable for children and lower ages.
Further specifics saw Sturgeon underline that the SNP would force the UK government to provide free resources to help protect vulnerable audiences and 'support learning about online harm and abusive behaviour'.
Improving 'online education' would be marked as a further SNP pledge seeking 'to keep children safe' by learning about online safety and privacy.
Enforcing a stronger UK digital code, the SNP states that it would instruct the UK government to provide free and up-to-date expert resources to help protect people and support learning about online harm and abusive behaviour.
Central to its mandate, the SNP calls for a 'levy on technology companies' to fund its regulator and further resources attached to funding public awareness campaigns