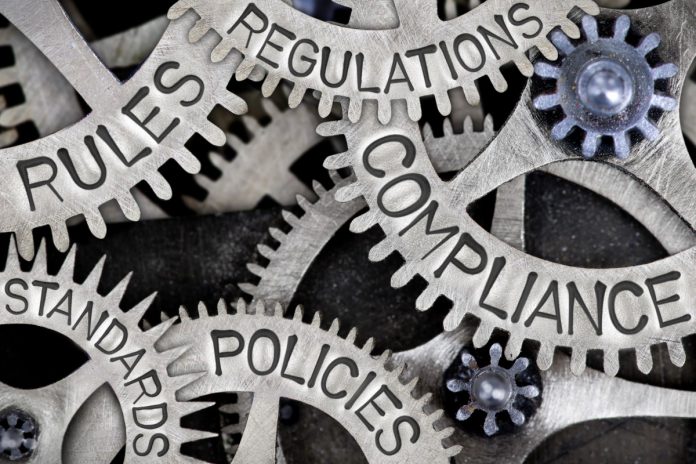 We sat down with Zac Cohen, general manager at verification specialists Trulioo, to discuss how the role of compliance has developed in sports betting and what the impact of the sixth anti-money laundering directive (6AMLD) could mean for operators.
First of all, so our readers have some context, could you breakdown some of the key amendments to the Sixth Anti-Money Laundering Directive (6AMLD)?
If 5AMLD was about expanding the scope of operators' obligations in countering money laundering, 6AMLD provides the detailed definition of these requirements.

As is often the case, regulators cast the net wide in order to tackle emerging money laundering activities but are now clarifying and refining the rules in order to make them more effective and practical.

6AMLD is highly significant for a number of reasons, namely due to the fact it provides context around the newest forms of money laundering which are emerging within an increasingly digital-driven global economy, particularly within gambling.

The new regulation lists 22 predicate offences relating to money laundering, providing for clear and harmonised definitions of each specific crime.

Importantly, the last of these offences relates specifically to cyber-crime, signalling a far greater focus on this area than in previous AML regulations. This is significant because it empowers organisations and regulators to root out money laundering crimes more easily and effectively across a wide range of online activities.

In addition to this, 6AMLD is noteworthy because it is very clear in its objective of pinpointing the individuals within an organization who are responsible for money laundering crimes.

The real headline-grabber for 6AMLD, however, is the introduction of far tougher punishments for money laundering crimes. Member states are now required to impose minimum prison sentences of five years, up from the previous minimum of one year.

Finally, the new regulation enshrines the requirement for member states to co-operate in the prosecution of money laundering crimes. For example, should two member states each have jurisdiction over the prosecution of an offence, they are required to collaborate and agree to prosecute in a single member state.

6AMLD will be transposed into member states' national laws by December 2020, and organisations within all member states will be required to implement the new regulations by 3rd June 2021.

So how does this impact betting operators and in what ways can they ensure compliance?

While 6AMLD is very much consistent with the spirit of both 4AMLD and 5AMLD, it will require operators to review their AML monitoring processes and identify areas for improvement within their customer onboarding and operational models.

This will undoubtedly mean further adoption of regulatory technology (RegTech) to automate more of their onboarding processes and tap into a far more comprehensive pool of information on prospective customers.

However, while 6AMLD is set to be the next big deadline, risk and compliance professionals within gambling should recognise that AML regulation won't stop there; as new money laundering threats continue to evolve rapidly across all areas of the industry, the pace and scale of new regulation in this area will inevitably accelerate exponentially.

Faced with this level of complexity and change, operators need to take a broader view of compliance and operational best practices, and adopt new processes and technologies in order to stay on the front foot.

So, rather than taking a reactive approach and focusing solely on being compliant with 6AMLD come June 2021, operators should focus on instilling a more agile and flexible approach to compliance and strive to establish a governance framework which operates at a higher level than the next, most immediate regulatory requirement – whether that be 6AMLD, 7AMLD or whatever comes next.

Most operators are now realising that a 'do the bare minimum' approach to compliance is simply not sustainable in today's digital economy.

Instead they are coming to view compliance, and in particular the adoption of RegTech, as a revenue generator and key strategic differentiator.

By ensuring they have the flexibility to adapt to changing regulatory requirements quickly and easily, operators can ensure they can be first to market with new products and services, whilst simultaneously minimising their risk.

What's more, having good compliance processes can make it far easier for operators to enter new markets in a fast and seamless way, rather than being held up by regulatory bodies and red tape.

This is a major reason as to why we're seeing so many businesses putting risk and compliance at the centre of their operational model.

Whereas once the compliance department was viewed and treated as a back-office function, we see Heads of Risk and Heads of Compliance being elevated into strategic roles and playing a major part in shaping the future direction of a number of forward-thinking operators.

So, as risk and compliance departments turn their attention to 6AMLD heading into 2020, they should not only ensure they have the processes, systems and technologies to fulfil their new obligations and minimise risk, but also look on their efforts to do so as an opportunity to achieve a higher level of governance, setting them apart from their competitors in the market.

By ensuring they have the flexibility to adapt to an ever-more complex and dynamic regulatory environment, businesses can acquire the speed and agility needed to thrive in the future economy.

Why is the introduction of personal accountability significant?

The introduction of new offences such as 'aiding and abetting' and 'attempting and inciting' also extends criminal liability from those directly responsible for converting the proceeds of crime to accomplices in the laundering process.

No longer can individuals hide behind a business entity; the regulation is designed to provide complete transparency around who owns and controls these entities and to root out bad actors within any organisation.

With further international co-operation set to come into play when 6AMLD is launched, do you feel this is vital in the fight against fraudsters?

The new regulations will cover all regulated entities across the EU, plus any UK organisations that are operating within the EU after Brexit, whatever the outcome of current political negotiations.
Brexit does not represent a way around 6AMLD; any UK operators wanting to operate within the EU need to comply with the new rules.

What's more, there's a definite likelihood that non-EU states around the world will replicate the content and spirit of 6AMLD within their own regulatory frameworks over the next few years.

Much like we are seeing with the General Data Protection Regulation (GDPR), the EU's recently implemented regulatory framework around data security and privacy, other economies wishing to trade with the EU are developing their own versions of these EU-mandated rules in order to reduce barriers to global trade and drive consistency.

What's beyond any doubt is that fraudsters the world over are becoming increasingly sophisticated, using advanced technology and cross-border operations to perpetrate their crimes.

Additionally, fraud is no longer solely the domain of crime syndicates; there is now strong evidence that nation states are undertaking fraudulent activities to further their interests abroad – a threat that is becoming ever more rampant.

Put simply, without better coordination across countries and law enforcement agencies, fraudsters will continue to flourish.
Having more clearly defined laws and regulations, such as 6AMLD, and more stringent and consistent punishments for wrongdoers, will help deliver a more unified and robust approach in this enormous battle against fraud.

Moreover, making individuals personally responsible for the fight against fraud changes the game. No longer can criminals rely on people turning a blind eye for bigger profits; soon these people will face a very real risk of custodial sentences and heavy fines for such inaction.

The hope has to be that this threat of criminality will make people think twice before accepting any questionable funds and call out those people that they suspect of illegal activity.

How will the new regulations affect digital assets / cryptocurrencies?

6AMLD is very clear in stating that cryptocurrencies will be subject to the same regulations and the same level of scrutiny as other sectors.

This underlines a determination amongst the regulators to address concerns that cryptocurrencies are becoming established as a channel in which bad actors, whether organised criminal organisations or individuals operating alone within a business. can easily launder money.

The divide between digital asset channels that operate legally and those that operate outside the law will continue to grow.

Cryptocurrency exchanges that perform Know Your Customer (KYC) checks and adhere to AML laws will better avoid regulatory scrutiny and be at the forefront of the continued growth of the sector.

Exchanges that have weak or non-existent compliance protocols will increasingly become shunned by legitimate actors, limiting their ability to transact and decreasing their liquidity.