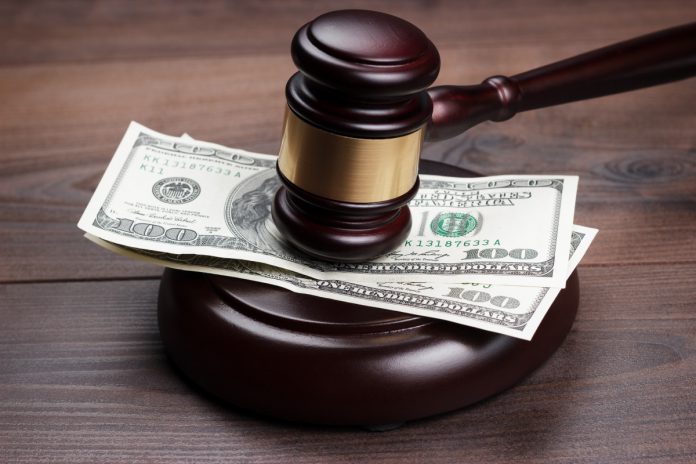 Encompass Corporation, a provider of automated Know Your Customer (KYC) solutions, has released a new collection of analysis studying anti-money laundering (AML) related penalties handed down between 1 May and 31 August 2019.
Market analysis by the KYC specialists found 20 AML penalties were distributed globally equalling a value of over $352.5 million which is approximately half in monetary comparison to the same period in 2018 (four fines totalling $707 million).
Wayne Johnson, co-founder & CEO, Encompass Corporation, commented: "As 2019 runs on, we have seen yet another fine in the hundreds of millions, and we expect to see more large penalties over the remainder of the year.
"As we have noted previously, multi-million dollar fines are commonplace these days, as evidenced by the fact that seven of the 20 penalties given out from May to August were $1 million or higher.
"Given the current pace, we still think there is a good chance that 2019 could break the record set in 2014 for the highest value of AML fines given out in a year."
The UK saw a total of four penalties given in this period including three to gambling-based firms: Ladbrokes Coral, Casino 36 and Gamesys.
Country*
1 May to 31 August 2019
Total value of penalties
Number of penalties
Belgium
$336,779,000
3
UK
$10,662,000
4
USA
$2,506,640
4
Latvia
$1,100,000
1
Norway
$1,003,532
2
India
$455,000
5
Netherlands
$0
1
* Refers to country where the regulator/government agency that issued the penalty is based.

"In the year to date, around two-thirds of AML penalties were given to banks, but approximately a sixth were imposed on companies in the gambling/gaming and cryptocurrency sectors – highlighting the increasing attention these industries are getting as channels for money laundering," explained Johnson.
"We expect to see this shift to non-financial services businesses continue in the future."
The analysis concluded the total value of AML fines this year (from 1 January to 31 August 2019) has reached a value of $8.07 billion – over 4 times the amount handed out over the same period last year ($1.87 billion).
Data for the research was provided by Dr Henry Balani, a financial industry advisor to Encompass Corporation.
Encompass Corporation added: "All data was compiled from reputable national news sources and cross referenced against regulator websites where available."
Johnson concluded: "Large AML fines are often predominantly associated with the US and UK, since both countries have transparent regulatory cultures and active regulatory bodies, but in the last four months we have seen activity from regulators in multiple jurisdictions, with the largest fine originating from Belgium."
"This serves to show the importance being placed on the identification and prevention of money laundering at a global level."