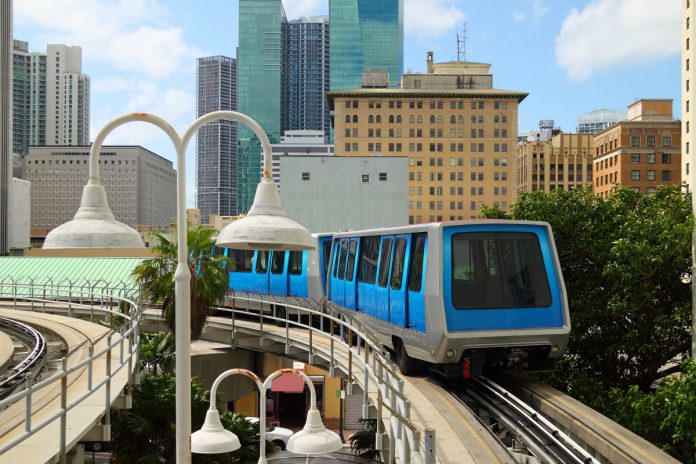 Financial giant Mastercard has announced a new partnership with transportation solutions provider Cubic Transportation Systems and Miami-Dade County Department of Transportation and Public Works (DTPW).

Mastercard will now provide users of the Miami Metrorail the ability to utilise contactless payments. The service is expected to transfer onto the Metrobus service later this year.

"My administration has been clearly focused on incorporating innovative technologies to make public transportation both hassle-free and appealing," said Miami-Dade County Mayor Carlos A. Gimenez.

"The launch of contactless payment for our transit riders marks a great step forward for Miami-Dade County."

A similar collaboration has been seen in New York, who recently enabled contactless transit payments with support from American Express.

According to Mastercard, the firm has witnessed "record" growth in contactless transaction volume since the Big Apple introduced the solution to its commuters.

"We strive to make it easier to use transit. Now, you can tap your phone or card and go! Tapping to pay with a contactless-enabled bank card or digital wallet meets the high consumer expectations in today's age of convenience," commented DTPW director Alice N. Bravo, P.E.

Mastercard will also work alongside DTPW to assess how transit tap-and-go payments can facilitate seamless integration with rideshare services with the aim to "optimise connections to and from train stations and bus stops."

The launch of contactless payments in Miami coincides with Mastercard's aim of transforming transit travel in more than 20 US cities.

"Transit is serving as an important catalyst to drive the use of contactless payments in the US," noted Linda Kirkpatrick, executive vice president, US merchants and acceptance, Mastercard.

"When commuters use contactless payments for transit, there's a halo effect on nearby contactless-enabled merchants, especially coffee shops, grocery stores and pharmacies.
"Mastercard's long-standing support and investment in transit solutions makes it uniquely positioned to drive this transformation."