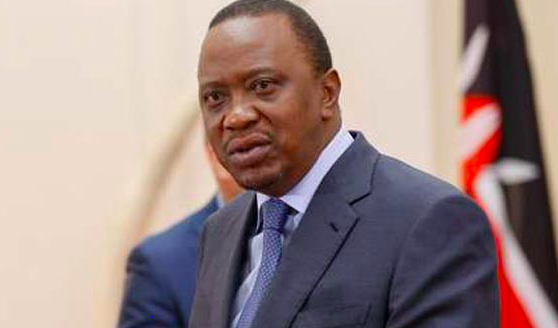 An explosive 24-hours has ruptured the Kenyan gambling industry and its wider stakeholders as the Uhuru Kenyatta government pursues its toughest stance on betting incumbents.
A day packed with news headlines began with Liti Wambua, Acting Director General of Kenya's Betting Control & Licensing Board (BCLB) sanctioning a demand on telecom operators Safaricom, Airtel and Kenya Telkom to 'instruct customers to withdraw all funds from their betting accounts'.
BCLB's leader stated that Kenyan telecom operators' had '48 hours to clear all betting accounts', underlining that the Kenyatta government would continue its enforcement until Kenya's Revenue Authority (KRA) recovers billions in 'disputed betting taxes'.
Supporting its uncompromising mandate, this July the BCLB moved to suspend 27 licensed bookmakers, stating that it would not renew licensing provisions for the likes of SportPesa, Betin, Betway, Betpawa, Premierebet, Lucky 2 U, 1XBet, Dafa Bet, Atari Gaming, PalmsBet, Betboss and Mozzartbet.
In its enforcement, the BCLB demands that Kenyan telecom operators terminate all mobile wallet and shortcode payment provisions, ending all transactional arrangements between Kenyan consumers and betting incumbents.
Reacting to developments, Safaricom Kenya's leading telecoms operator asked the government to rethink its enforcement order, as BCLB's demands would impact around 12 million customers, with Safaricom further highlighting limited capabilities to simply switch off payment provisions.
Escalating matters, the BCLB would further demand that national banks freeze all gambling corporate accounts , fearing an economic flight by betting operators.  
Protesting BCLB's 'strong-arm tactics', leading Kenyan bookmakers SportPesa, Betin and betPawa have launched counterclaims against the regulatory body, stating that BCLB cannot sanction any payment demands as the KRA tax charges are being disputed by a number of bookmakers.
At the heart of the escalating dispute, SportPesa governance maintains its position that it will not pay KRA's KSH $3 billion (€27 million) tax charge, detailing that a Nairobi High Court judgement had allowed the bookmaker to exclude player taxes following a consumer dispute.
Closing a frantic Tuesday, Dr Fred Matiang'I, Kenya's Secretary for the Ministry of the Interior had been ordered to sanction deportation orders on  'foreign-born bookmaker executives', who have been charged with violating their visa work permits.