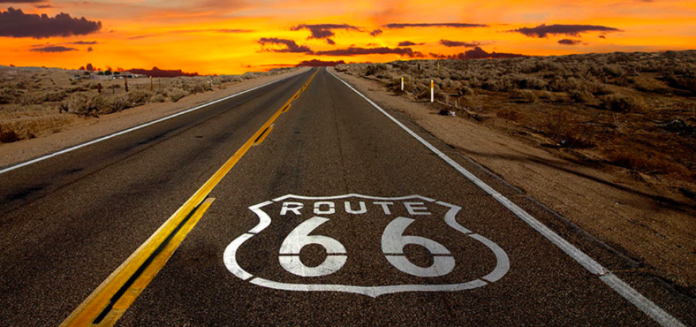 To date, US betting's liberalisation has seen much of gambling focus on technology partnerships and commercial arrangements.
Nevertheless, PaymentExpert Contributor, Peter Taberner details why all betting Stakeholders should place tackling 'transactional fraud' at the top of US agendas …
It is now over a year since the repeal of the Professional and Amateur Sports Protection Act (PASPA), handing states the go-ahead for legalised sports gambling, although this growing market brings new challenges for the industry, such as how it deals with transactional fraud.
Since the Supreme Court decided by a margin of 6-3 to strike down the 1992 federal law, eight states led by New Jersey who spearheaded the case against PASPA, now have live single game sports betting in operation.
Nevada, Delaware, Mississippi, West Virginia, Pennsylvania, Rhode Island and New Mexico were all quick out of the blocks to create live sportbooks.
Throughout this year the next wave of states who are seeking to legalise sports betting include Arkansas, voters approved sports betting through a ballot held in November last year, and is currently finalising its regulations.
New York should be taking a bet this year as most rules in favour of sports betting have been approved, and Washington DC was the first jurisdiction to sanction sports betting this year.
According to the American Gaming Association (AGA), five other states have authorised sports betting bills that have been passed, but not yet operational.
A further seven other states have active sports betting legislation, including in Illinois, Maine and Michigan.
Despite this market growth, 19 states could not pass sports betting legislations, and a further nine states have no gambling bill in place, the two most populated states in California and Texas have so far refused to embrace sports betting.
In preparation over the potential repeal of PASPA, there was a flurry of activity to try and iron out any issues over transactions when placing bets.
Gambling operators, technical processors and regulators were concerned over what aspects of financial transactions are completed intrastate versus interstate.
Regulators in particular wanted to understand the implications of this outcome, processors believed that they needed to take defensive positions on this issue, and gambling operators were looking for clarity on what their options were going to be.
The majority of the regulations to counter transactional fraud are arriving at state level, whereas the federal concerns are more directed towards money laundering, although there are no additional requirements to counter this in place for gambling companies to adhere to.
Security is a huge issue for the consumer as sports gambling develops, in the AGA'a report Consumer Movement Towards Sports Betting: Current and Future Sports Betting Behaviour Post PASPA, released in March, security was one of the top two priorities of the respondents alongside the ease of placing bets.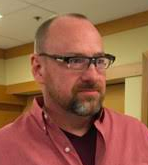 Jerry Rau is a member of the US Sports Betting Forum, and contributor to Eilers and Krejcik's gaming industry reports, and has consulted six operators and three processors over the transaction space in the gambling industry, he explained:
"New Jersey is the leader in online regulation. Nevada is the best in retail locations. New Jersey really capitalized on its head start from iGaming in 2013. I have even seen some of their regulations being duplicated verbatim into other states."
"Even though they both are good, each has a few nonsensical regulations that have a negative value. Improvements can be made."
Since the repeal of PASPA, payment fraud is thought to be much lower in the United States online gambling market in comparison to online ecommerce and the feral unregulated gaming market.
"The customer verification process is stronger in regulated gambling. The unregulated sites have substantial fraud and generally have little recourse to recover losses." Rau continued.
"Yet the strict requirements, geolocation and conservative approach to payment types used in the regulated US market keeps the fraud numbers low. From a gaming integrity standpoint, operators share information on betting that is out of the normal expected behaviour, and adjust and report accordingly to regulatory agencies and the sports leagues."
Although the United States is facing an acute problem when it comes to online fraud, according to Experian's Global Identity and Fraud Report for this year.
Overall, 80% of those businesses surveyed said that they had seen an uptick in online fraud, more than in the UK where 70% of those questioned experienced problems, and significantly higher than the EMEA area where 53% witnessed online deception.
The report concluded that the high levels of fraud in the United States, could be the result of the change from card terminals to online and mobile channels since the adoption of EMV.
In response to this growing issue, companies across the United States are now increasing their budgets to combat the upsurge in online fraud, three quarters of businesses said that were allocating more towards fraud.
However most businesses are confident that the more traditional methods of security are still up to the job of protecting consumers, and most are thought to be comfortable and have confidence in passwords and PIN codes.
In the United States the confidence of the consumer rose significantly when they know that advanced models of security was being used, such as physical biometrics.
Gambling companies in the United States are keeping a watchful eye on all of the latest developments regarding transactional fraud, and the increasing levels of sophistication that fraudsters are using to outwit the operators.
Jerry Rau opined: "I have seen a few organized successes, but they have not had material impact to the operators. Most are really unsophisticated efforts made by individuals."
"Small hits and buyer's remorse, sure things that go bust, populate most of the fraud. There is always the possibility of large scale orchestrated events to occur. But there are other easier ways than trying to defraud regulated online gambling."
As the gambling industry will inevitably grow following the decision to revoke the PASPA ruling, betting companies must look to the future in securing their payments systems against unwanted visitors.
They can look to adopting the risk profiling of every player upon signup to their website, which should go along way to reducing fraud and at the same time optimize revenue.
Other developments are also progressing such as the formal sharing of bad actors, in effect blacklisting, and is likely to become mainstream over the next few years.