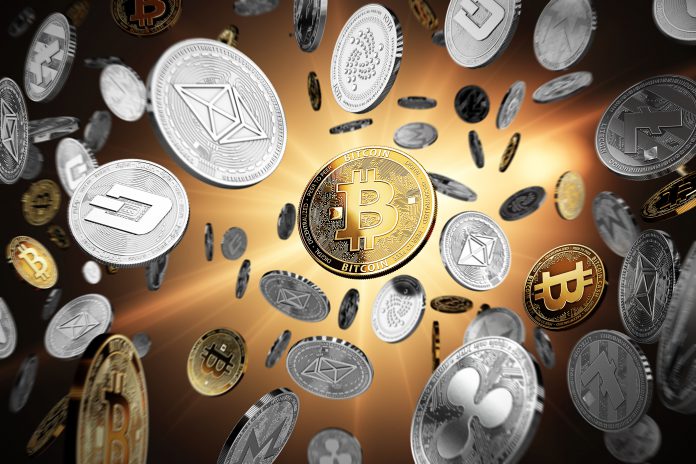 Following the release of Human Plus' crypto payment platform HUPAYX, PaymentExpert spoke with Aibek Amandanov, global head of marketing at the young South Korean startup, about its new solution, the current issues surrounding crypto and looking ahead.

What would you say are the current issues with the crypto-payment industry?

There are a few major issues that we here at Human Plus have addressed and are trying to solve.

Since 2013 more than 1500 initial coin offerings have taken place however none have been effectively implemented in real everyday economy and because of it, the blockchain industry is crowded with underutilised crypto assets & platforms with over $100 billion dollars of no real impact.

And above all, the traditional payment infrastructure is not suitable to utilise cryptocurrencies in our everyday lives nor does it help us to eradicate existing cash ecosystem as a whole.

The card processing market is increasingly being monopolised by corporate players and especially by firms like Visa and Mastercard. In the UK alone it is forecasted that by 2026 they will hold 90% of the market share.

That means because of that duopoly the cost of accepting card payments is 5 to 10 times greater than cash. No wonder we can't fully move towards a cashless society, right?

Another interesting fact, according to Wall Street Journal Visa, Mastercard, and Discover, will raise their processing fees this month (April) meaning it will have a ripple effect on the product prices because merchants typically raise their prices a bit to cover the additional cost.

That means no matter how consumers pay whether its credit, debit card, check, or cash they still are charged for the fee hikes.

Another major issue is that, as it stands, there is no direct way to pay with your cryptocurrencies at everyday store locations and if there is – it significantly depends on traditional payment infrastructure and both customers and merchants bleeds money in every step of the way weather it crypto or not.

On the user side, customers can't truly use crypto as a currency, can't pay with it in real economy and when overseas must resolve to currency conversion which is cash.

As for business and management, they see little or no incentive in crypto adoption and have a high dependence on traditional infra so they refuse to be a lone adopter. And on national level we see so many crypto projects stuck at the research and development level.

How do you feel crypto could further improve its reach to people and rid of any sceptics?

In the beginning of 1900s on the streets of New York you could only see one or two cars the rest were horse carriages, by 1913 the number of cars rose by almost 90%.

Crypto is the future and is at an evolutionary stage in finance itself so I can appreciate people's concerns, it's a new technology and everyone is wary of new.

But the sooner we pull together, collaborate and try to dispose of the archaic payment system that exists in society today, we can teach everyone its benefits and uses.
The biggest problem with current crypto based solution providers is that their services are not natural and too radical. Things have changed rapidly in the last century, in the last decade even.

Therefore it is necessary to not just create a solution but an infrastructure that allows natural and seamless crypto adaption in our everyday commercial activities, making things that complicated crypto practically invisible.
So why is HUPAYX significant in terms of changing people's perception of crypto?

Well we have a solution which is not only aims to solve the problems mentioned earlier but also strives to create an infrastructure where everyone: national governments, solution providers, businesses, SMES and, most importantly, the general public can benefit from actually spending cryptocurrency in their daily commercial activities.

HUPAYX is a Human-Centric Payment Solution with an efficient cryptocurrency utilisation ecosystem. It aims to transform traditional payment infrastructure with all-in-one blockchain based cryptocurrency payment platform specifically designed for real everyday economy.

It's been designed to eliminate traditional middlemen allowing direct payment in multiple cryptocurrencies at any store & business locations just like a regular currency.

As an infrastructure there are several services in place that creates this ecosystem enabling various cryptocurrency utilisation. A combination of payment, exchange, wallet, remittance, incentive and alliance conversion all make this platform more effective.

On the customer side we have NFC based card and HUPAY user wallet where you can send, buy, store and most importantly pay in cryptocurrencies. In terms of the store side, we have a store wallet which is Mobile POS that you can download on your phone and a stand alone POS terminal which supports, NFC, QR scan and crypto exchange.
As well as alliance group where participating businesses, governments and solution providers can benefit from open circle alliance services and cross service integration with participating businesses or organizations.

Can you elaborate the concept of this alliance group further?

Alliance is one of the most crucial parts of our HUPAYX Ecosystem – which comprises of various business & government entities.

Imagine a large recruiting firm that developed a token that it wants to reward people who make reference for their applicants or applicants who get hired.

But what will those people who get those tokens do with it? Hold it and hope the value somehow will rise or just forget about? A lot of companies are facing the same dilemma – where can they truly utilise their crypto and get that ROI they hoped for.

As an alliance partner their token can be listed in our platform and let their users to make payments with it in our merchant alliance ecosystem or trade it to other crypto, as companies join our Alliance their users become ours and our users become theirs.

That's why cross services is also a big strength that we have – the bigger the alliance, the bigger is the user base.

As a result we not only remove the unnecessary middlemen and reduce fees and steps in your payment process, but also make crypto based payments feel more natural and spending more seamless in your day to day commercial activities.
With a $100 billion in market cap, we are not alone. There are so many fintech based payment providers but only very few who is brave enough to offer cryptocurrency based services. As a blockchain based company we aim to position ourselves as low fees but scalable payment service provider on much global scale.

The project was in development for two years and finally launched in 2018, so far we have a private testnet with mainnet launch scheduled in the Q4 of 2019