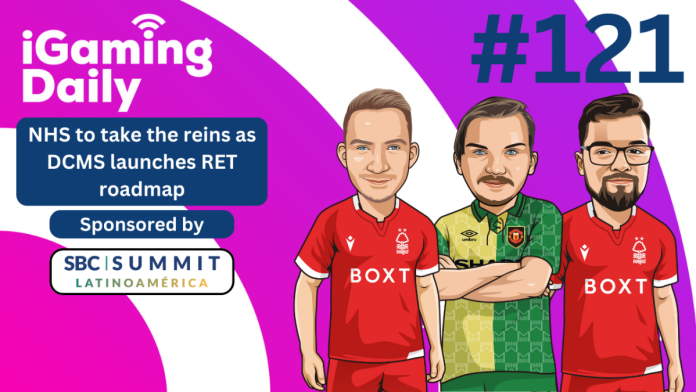 In what is another milestone moment for the Gambling Act review white paper, the Department for Culture, Media & Sport (DCMS) consultation on implementation of the research, education and treatment (RET) levy has commenced with the NHS spearheading the process.
Projecting that £100m will be directed towards the NHS via the initiative, the RET levy – one of the key recommendations of the white paper – will be commissioned by the NHS with all mandatory operator contributions directed towards research, prevention and treatment of gambling harm.
As with numerous other white paper proposals, the RET levy will be subject to an extensive consultation, where we can expect to see charities such as GambleAware and GamCare, operators and trade bodies voice their views on this matter.
This was the core topic on yesterday's episode of iGaming Daily, with Ted Orme-Claye describing the situation as "One of the biggest talking points and topics" resulting from the announcement of the Gambling Act Review. 
He continued; "Essentially, in the UK all operators make voluntary donations currently towards GambleAware who currently serve as the primary commissioner of what's done with these funds, deciding where money goes with regards to funding research, education and treatment organisations. 
"The current system is being criticised by quite a few people, GambleAware themselves have been critical of it to an extend, they've been one of the biggest voices calling for a mandatory levy, mainly because they've noted that there's a lot of discrepancy between certain operators in terms of how much they donate."
Orme-Clay went on to highlight how the mandatory levy, if implemented, will require operators to make a yearly contribution from their gross gambling yield.
You can click the play icon below to watch the rest of this episode, where the panel go into detail on the proposed mandatory levy, and how it may have an sizeable impact on the NHS on YouTube. Alternatively you can listen on your podcast player of choice.