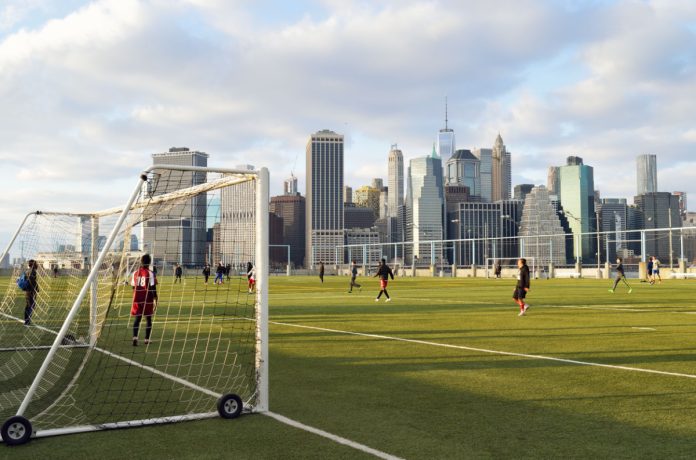 The US Soccer Federation (USSF) and Visa have announced a renewed partnership that will see the card network giant remain as the exclusive payment service partner of the US Men's National Team (USMNT) and the Women's National Team (USWNT).
Visa will continue to provide US soccer fans with unique benefits through to 2028 and will also bolster its efforts to support the sport in the country by ensuring that up to 50% of investment into soccer programming will be directed to the USWNT and initiatives, in time for the teams defence of the FIFA Women's World Cup which kicks-off this week.
"We're excited to continue and expand our long-standing partnership with Visa as we head into a pivotal moment in time for soccer in the US," said USSF Chief Commercial Officer, David Wright.
"Visa's commitment to advance the sport while advocating for equality had and will continue to be front and centre for many years to come."
Visa has become a huge proponent for soccer equity and inclusion, creating connections with athletes and launching collaborations and other projects to support women in US soccer. 
Some of these projects include a USWNT shirt design in up to five different styles that were designed by two women creators from Visa's 'She's Next in Fashion' campaign, shining a brighter light on the women's game and aspiring women fashion designers.
As part of the renewed deal between the USSF and Visa, both parties will work on creating new experiences for fans, such as backstage passes for USMNT and USWNT matches, meet-and-greets, pre-game chalk talks, exclusive merchandise, and more.
Mary Ann Reilly, Chief Marketing Officer of North America, Visa, added: "Soccer's popularity in the US continues to surge and we are committed to working with US Soccer to elevate the beautiful game for the athletes and the soccer community.
"Beyond creating seamless digital payment experiences or getting cardholders closer to the action, we are focusing on advancing parity in soccer to future proof the game."