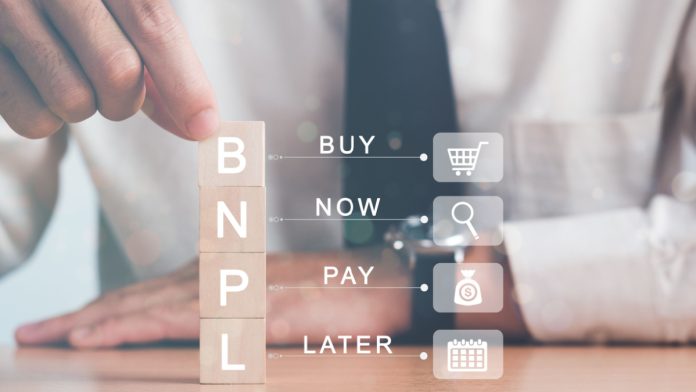 Market analysis provider Money Expert has revealed that millennials are the most likely age group to engage with BNPL instalments for household bills and essential shopping.
In a new study, the market analyst examined various UK consumer habits when it comes to BNPL services.
BNPL has grown in popularity as a payment method in the UK, with more than 17 million consumers having embraced the APM at least once for a purchase.
However, while BNPL can offer convenience and peace of mind for some, Money Expert has warned that millennials are the user group most likely to incur late payment penalties, while also being more prone to relying on BNPL when they already have accumulated debt.
According to the report, one in six (15%) of the respondents confirmed that they've previously missed a payment elsewhere in order to meet a BNPL payment deadline. Nearly 40% of those who said that are millennials aged between 25 and 44.
Furthermore, people aged between 35 and 44 are "most likely to incur a late payment fee", with 44% of those in that age group admitting to paying a penalty in the past. In comparison, only 10% of baby boomers have said they've had this issue before.
Money Expert also places millennials at the top of several other BNPL categories. It was found that out of the total 14% of the surveyed who use BNPL to pay for food, drink and household essentials, millennials amount to 84% of them. Furthermore, they also represent 71% of all people who would use BNPL for household bills.
On why BNPL carries such appeal to them, 43% of the survey's respondents replied that it gives them better financial management, while 29% said that they like the ability to postpone payments the most.
Additionally, the shift from traditional credit to BNPL is being fuelled by not having to pay interest, something that appeals to many millennials who witnessed generations before them suffer with spiralling credit card interest.
Liz Hunter, Commercial Director at Money Expert, commented on the findings: "It's clear that Buy Now Pay Later services have made a big impact on the way we pay for our goods and services in the UK and it's clear that the zero interest, short term loan facility has gone down well with consumers, allowing them to purchase what they want without having to wait.
"However, the study does suggest that because BNPL only runs minimal affordability checks, we're starting to see more people using them to obtain goods that traditionally we wouldn't pay for using any sort of credit facility, such as food and household bills. This trend is likely a result of the ongoing cost of living crisis, as well as increasing food and energy prices with inflation starting to bite, making it more difficult for households to afford the essentials we need to survive.
"The survey not only identified Millennials as the cohort most likely to be using BNPL services, but also the generation most likely to be missing payments and thus potentially accumulating unwanted debt.
"When used correctly, the BNPL payment model can be a convenient and useful alternative to paying for goods and services upfront, however consumers need to ensure that they will be able to meet the payment deadlines on time and only use BNPL services if they're confident they will have the funds to pay off the balance. Missing payments could result in late payment fees and a negative effect on your credit score, which could cause issues when applying for credit in the future."