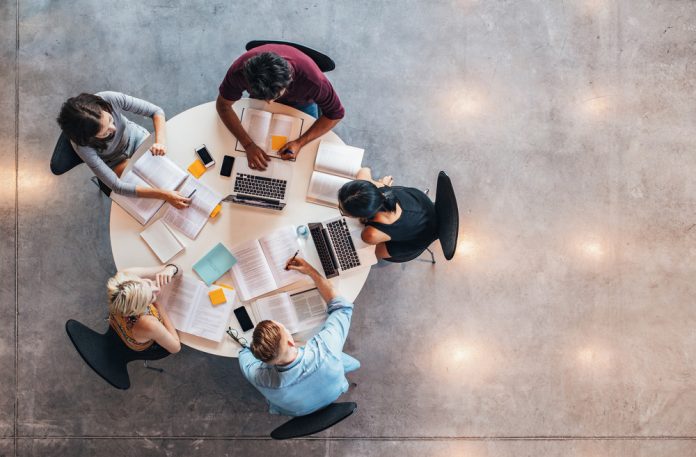 As the firm continues to grow, we spoke to Amy Whitell, CEO & Co-Founder at Collctiv, who described how the firm has rallied back after the pandemic to become the 'group collection solution of choice for over 75% of the FTSE 100'.
She also underlined what it means to be at the heart of a thriving Manchester fintech scene – in a community that continues to learn from each other and evolve at a rapid rate.
Payment Expert: Firstly, can you tell us a little bit about Collctiv and how you have grown in recent years?
Amy Whitell: Collctiv exists to solve the problem of collecting money from a group of people. Whether it be team-mates buying a farewell gift for a leaving colleague, parents collecting to buy their child's teacher an end-of-year gift or a way to sort weekly sports subs, Collctiv was born to remove the difficulties faced by the organisers of these events in getting the money needed to make it happen, whilst making it easy for everybody else to pay their share.

Launching in September 2019, it was not long before the pandemic hit, making our core customer – groups – illegal. Reassuringly, we saw people finding new ways to be together, to show each other they care, and it was great to know that Collctiv could help in these endeavours whether that be making it possible for work colleagues to collect money digitally for gifts for each other whilst working from home, or people using it to collect money to shop for shielding neighbours.
Once normality started to resume is when we really saw the growth of the business start to sky rocket. The backlash of not being able to see and do things with each other meant that groups flocked to be together. Hen and Stag parties flourished, the work environment had irreversibly changed with people working remotely or a hybrid combination of home and office. Schools returned with a closer bond between parents and teachers after having to work together to get through the most trying of circumstances and simple group activities like going for a meal or a concert found much greater importance.

We now have over 440,000 users of the app, with payments having been made from 88 countries, in 63 different currencies. We are the group collection solution of choice for over 75% of the FTSE 100, are used in over 36% of the councils in the UK, across the NHS and huge companies like Google, Disney, Meta and Apple. It's crazy.

PE: Manchester has a thriving fintech scene at the moment, how proud are you to be at the heart of this and what steps do you take to maximise this?
AW: I think the fact that Manchester has established itself as a hub of Fintech growth outside of London is an incredible feat and to be any part of that is something that is really special to me. It's a wonderful community of people utilising their potential, learning from each other and using technology to improve the world we live in. The openness and genuine camaraderie is something that really stands out for me. We may all be doing something different with our respective businesses, but we are all experiencing the unique challenges that the startup world brings and having other founders to talk with is invaluable.
PE: How important is that sense of community to Collctiv and how does the Collctiv offering boost communities?
AW: We exist to facilitate community, so it's incredibly important to us.
Whether it be people using Collctiv in their Meetup groups, removing the barriers to them getting together weekly to play sports together, or a tool to enable a work team who used to spend every day together but now barely see each other face-to-face to recognise a colleague's birthday, or show that they are being thought of when they are off ill, we have created a way to make this easy to achieve, so the intention and desire is not thwarted by antiquated and complex methods that virtually everyone tries to avoid.
PE: Can you give us more detail on hitting the $20 million milestone and how much it means for you to have reached this goal?
AW: It feels like only yesterday that we celebrated passing $1m, and now we are looking at $20m! It's crazy. But at the same time it really validates something that I, (being one!) knew the organisers of this world needed, and so I see this as a monumental landmark but hopefully on the way to hitting many more.
Additionally, what do the future steps look like for Collctiv and how can you build on hitting this milestone?
AW: On the horizon are our ambitious growth plans within the United States of America. We already had users over there finding any way they could to hack their way around using the UK version, and having recently launched the US app, I cannot wait to see what they get up to in their communities!
In both the UK and US, we now offer the ability to buy a wide variety of vouchers directly from your Collctiv pot, a feature much requested by our customers and one that is now integrated into the app. I am particularly proud of this as we exist to enable our customers to achieve their job. So if you are responsible for a teacher collection, you've always been able to quickly and easily gather the donations from other parents using Collctiv, but now you can also get the teacher the John Lewis Voucher they want at the press of a button.