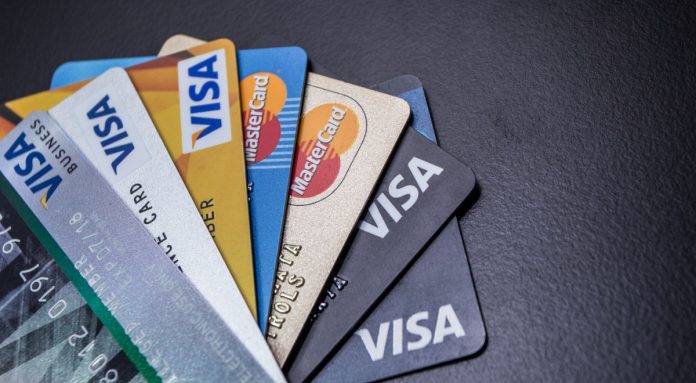 Mastercard and Visa are facing a class action lawsuit at the UK's Competition Appeal Tribunal (CAT), as merchants look to challenge the level of Multilateral Interchange Fees (MIFs) charged for accepting payments via corporate credit cards.
Harcus Parker, a London-based commercial law firm that specialises in group litigation, will use the suit to argue that the two credit card giants have forced banks to set MIFs that are "anti-competitive and unlawful", as it seeks compensation for UK businesses.
While EU law has limited MIFs to 0.3% and 0.2% on consumer credit and debit card transactions respectively since 2015, the cap does not apply to corporate credit and debit cards or to inter-regional transactions.
Transactions made using corporate cards still attract fees of up to 1.8%, but Harcus Parker will argue that such transactions should not incur MIFs.
In comments first reported by Bdaily, Jeremy Robinson, a competition litigation partner at Harcus Parker, said: "We want to make sure that businesses across the UK economy are properly compensated. We are making a stand against unlawful interchange fees, which should be abolished.
"Both the Court of Justice of the EU and the United Kingdom Supreme Court have condemned this practice for consumer credit and debit cards. The UK courts should now clamp down on commercial card and inter-regional fees."
He added that businesses in the travel, hospitality and retail sectors are "particularly hurt" by the fees. However, the class action is open to all UK businesses and also to some overseas companies.
Any company with annual pre-Covid turnover below a threshold of £100 million will automatically be included in the claim unless they actively choose to opt out, while those above that level are invited to opt in.
News of the class action comes as Mastercard and Visa face criticism for increasing their fees for cross-border payments; a move described by Mel Stride MP, Chair of the Treasury Committee, as adding to the cost pressures faced by small and medium-sized businesses.