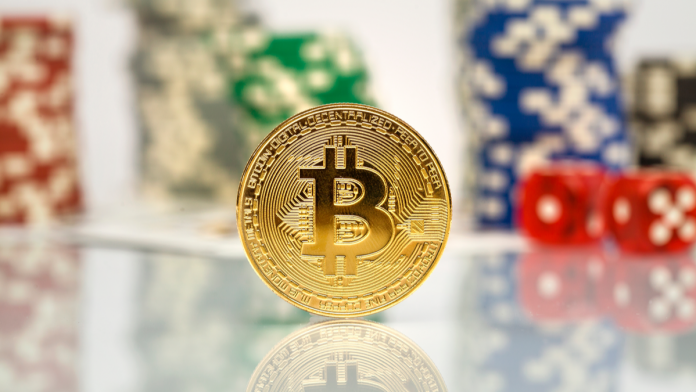 As it marks its 25th anniversary, gambling support charity GamCare has released its newest findings in collaboration with YouGov, highlighting the increased risks involved with crypto betting.    
The commissioned survey includes answers from a total of 4,000 people from across the UK, exploring their views on key issues that protrude from gambling, betting and the newest high-risk financial activities.
With GamCare running the National Gambling Helpline that is open to the public at any time during the week, calls from individuals have been consistently reported to be revolving around the increasing cost of living. 
YouGov data reports that almost half (46%) of all surveyed gamblers are worried or very worried about their financial situation, with the same statement also referring to 61% of those with problematic gambling behaviour.
Anna Hemmings, Chief Executive at GamCare, said: "For 25 years, GamCare has helped people experiencing problems with gambling. Over this time, we've gained knowledge and expertise from working collaboratively, including with people who have lived experience, on how to best support those affected by gambling harms – including gamblers, their family and friends.
"Our helpline advisers are hearing that the cost of living is impacting people's gambling behaviours- particularly those gamblers who have recovered. We are currently developing a new in-house Money Guidance Service to better support people using our services, with financial difficulties and debt."
In terms of popularity trends, it seems like traditions are still closely followed, with horse racing (36%) and football (21%) being the most popular sports to bet on in the last 12 months.
However, online gambling has significantly jumped in popularity, especially due to being widely accessible during the lockdowns. Another trend on the rise is cryptocurrencies. The charity suggests that those who have experienced problems with gambling are more likely to find the same outcome when trading with crypto. The survey found that one-fourth of problem gamblers (25%) are ready to invest more to recoup losses, against only 7% from those who do not exhibit problematic gambling behaviour.
Hemmings commented: "We also know that our team is hearing from more and more people who are reaching out for help around crypto trading. It is concerning to see the survey data, which suggests that those who have experienced serious gambling harms are more likely to experience negative impacts when crypto trading, such as chasing their losses, feeling overwhelmed and not being able to pay their bills.
"As we turn 25, and look to the upcoming Gambling Act Review, we will continue to raise awareness of gambling issues, including newer trends, and become more accessible to help people spot the signs and reach out for support. We urge anyone who is struggling with gambling to contact us. Whether you're concerned for yourself or for others, we're here to support you."