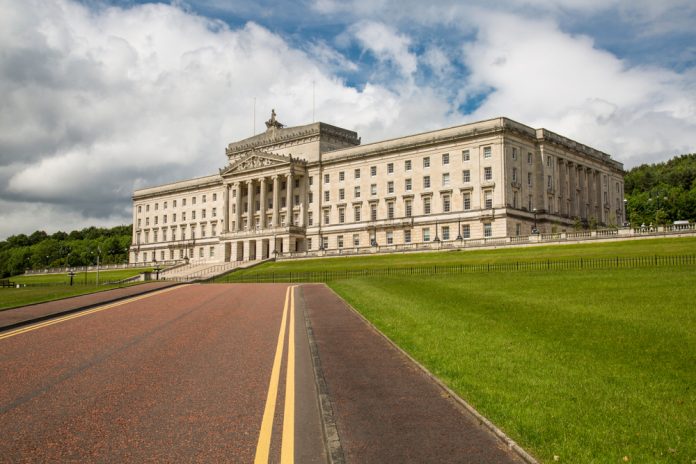 Northern Irish MPs have called for the closure of a loophole in the province's financial network that it has been alleged has facilitated money laundering.
A BBC Spotlight investigation into the matter examined Northern Ireland Limited Partnerships (NILPs), which can apparently be used to secretly conduct business and transactions.
The NILPs can be set up from 'anywhere in the world' according to the BBC, enabling the individuals or corporations operating them to conduct financial transactions with greater obscurity.
In particular, the BBC Spotlight team traced a money trail beginning with the murder of lawyer Sergei Magnitsky in Russia, with payments subsequently made to Ireland before reaching Montenegro.
In addition to voicing concerns around money laundering, Northern Irish legislators have also pointed out that many NILPs do not pay tax in the country or employ local people – despite the BBC finding in one case that there were over 100 registered to a single Belfast address.
Speaking to the BBC, MP for South Belfast, Claire Hanna, said: "It should just be closed down. There aren't any economic benefits for us. There's no tax occurring, no jobs being created.
"There are only downsides and we don't want to get the reputation as a region that is used for that sort of activity because it undermines other legitimate businesses."
NILPs are open to money laundering due to being registered in the country and in doing so operating under a recognised UK legal framework, enabling their holders to open bank accounts in other countries – this can then be used to easily transfer criminal funds.
MPs are hopeful that the UK government's Economic Crime Bill will do some good in closing the loophole – particularly as economic sanctions mount on Russia, and the international community looks to seal off the country's access to global fiscal networks following the Ukraine invasion.
Introduced in March, the European Crime Bill will force individuals interested in purchasing UK property to identify themselves in order to complete a buy, with one major target being Russian oligarchs using agents to form companies and secure British-based assets.
A statement from PM Boris Johnson at the time read: "There is no place for dirty money in the UK. We are going faster and harder to tear back the facade that those supporting Putin's campaign of destruction have been hiding behind for so long.
"Those backing Putin have been put on notice: there will be nowhere to hide your ill-gotten gains."