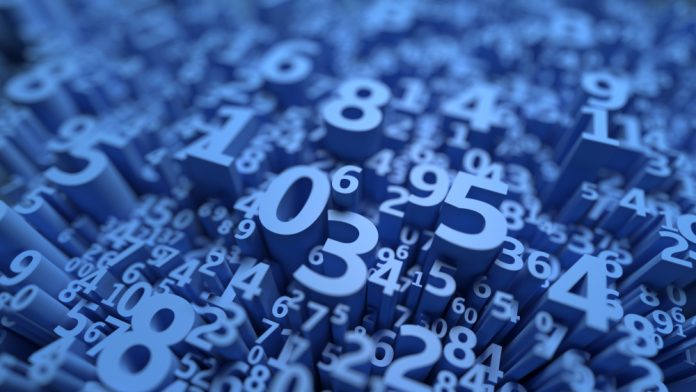 The world of payments is constantly evolving and staying up to date with the latest developments can provide a significant challenge.
However, at Payment Expert we have you covered with a breakdown of the key digits from the week's major stories, as black market betting operators fall under the spotlight and a new agreement could provide a solution to cashless-sceptic UK consumers.
WIlliam Hill's Mr Green fined SEK 31.5 million
Sweden's regulatory body, Spelinspektionen, has issued a fine of SEK 31.5 million to William Hill subsidiary Mr Green, citing that the brand has failed to meet AMl and customer care requirements.
The online casino brand was fined SEK 1.5 million for failing to maintain its customer reporting duties as a requirement of the Swedish Money Laundering Act, whilst a larger sanction of SEK 30 million was also issued for customer care failures.
Spelinspektionen detailed that 15 customers had displayed either problematic behaviour or AML criminal intent when engaging with Mr Green between January 2019 and June 2020.
Experian reports 13% quarter-on-quarter increase in fraud
Using data from the National Hunter Fraud Prevention Service, Experian has revealed that the fraud rate for current accounts witnessed an increase of 13% in Q2 2021 in comparison to Q1 2021, and rose by 24% when compared to Q2 2020.
Meanwhile, there has also been an increase in loan fraud by 40%, the highest reported level in three years, and representing a 63% rise on Q2 2020.
Lastly, first-party fraud relationed to loans, meaning when an individual gives false information or misrepresents their identity to access a product on more favourable items, increased by 18%.
UKGC earnings drop by 5% whilst 22.1 million gamblers registered
The UK Gambling Commission (UKGC) has published its 2020/2021 Annual Report & Accounts, revealing that there were roughly 22.1 million gambling consumers in the pandemic year.
Underlining its support for extra vigilance, the UKGC outlined that there had been a 1.3 million increase in new consumers to 12.1 million. Meanwhile, the Commission also issued over £30 million in fines and regulatory settlements during the year.
Overall, the UKGC's income declined by 5% from £20 million to £18.8 million, blamed on the COVID-19 pandemic resulting in closures of gambling venues and betting shops.
Lastly, there was a 1% increase in gamblers choosing to self-exclude, with 245,000 adults in England identified as problem gamblers whilst 1.2 million English adults indexing as low-risk profiles.
Qolo completes $15 million funding round to drive growth strategy
Qolo, the omnichannel payments firm, has successfully closed a $15 million Series A funding round, led by The Raptor Group.
The funding will allow the company to continue to grow and initiate new product launches, increase its international focus and recruit additional talent, having also conducted an extensive recruitment strategy this year.
Patricia Montesi, Qolo CEO, said: "The current fintech climate is driving massive growth, and Qolo's 100% cloud-native, omnichannel offering is perfectly positioned to meet the demand. And we have yet to see a payment model we can't power."
NRC Corporation selected by $2.7 billion credit union for digital banking services
TruMark Financial Credit Union, a $2.7 billion credit union, has selected NCR Corporation to provide a seamless, consistent digital banking experience to its retail and business members.
The credit union detailed that a strong digital banking partner was a critical piece of its overall digital transformation strategy.
"We were impressed with NCR's high ratings in the App Store and their dedication to future innovation," said Richard F. Stipa, CEO of TruMark Financial Credit Union. "Our number one priority is the member experience, so these factors were very important in our decision."
EedenBull to provide 13,600 Norwegian business customers with banking tech
EedenBull will provide banking tech to 13,600 business customers across Western Norway as a result of a partnership with Sparebanken Vest, Norway's third-largest savings bank.
The bank will offer its business customers access to EedenBull's commercial payments technology, modernising cash flow management and providing automated technology to process payments and cross border transactions.
"We are delighted to announce our new partnership with Sparebanken Vest," said Nicki Bisgaard, CEO and Co-Founder of EedenBull. "It is our mission to revolutionise the way business banking services work and through this partnership that is becoming a reality for Sparebanken Vest's customers."