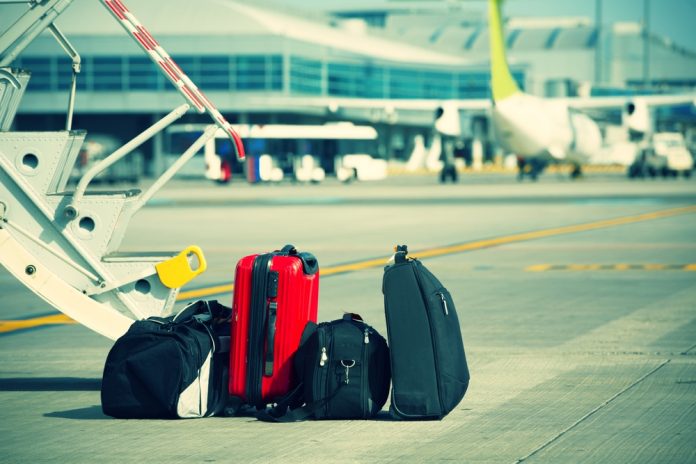 As the travel and hospitality sector both look to rebuild following the pandemic, the role of fintech and payments simply can't be understated.
Writing for PaymentExpert, Dean Farley, Global Business Development Manager – Travel & Hospitality – GSV at Worldline, provides his perspective on how the payment sector can boost the user experience in a post-covid climate.
The hospitality and travel sector was hit harder than perhaps any other by the pandemic – with only 55% occupancy rates for UK hotels, PwC reported the 'bleakest outlook since benchmarking began'. And while the widespread rollout of vaccinations is making it likely that the UK-wide demand for a holiday will be satisfied, many will avoid international travel. In part, that's because many popular destinations abroad are behind on their vaccination programmes, while others have government-imposed restrictions on access. Instead, many UK travellers will opt for a staycation.
Hospitality, travel and tourism is one of the world's largest and most important industries but it is predicted that a full recovery could take up to four years. We are clearly still far from being out of the woods, even with four in five UK adults having received their first vaccination at the time of writing. Hygiene is still a concern with social distancing measures remaining in place for the time being, but it could be years before businesses operate as they did back in 2019.
That being said, many businesses have found that systems such as app-based ordering and self-service kiosks that were put in place during the pandemic are being embraced by customers and saving businesses money.
The hospitality sector must do everything it can to streamline and drive efficiencies, and payments play a significant role in this. The best systems don't just save travel and tourism companies processing fees for transactions, they enable more customers to pay in the way that suits them, more securely and with a greater rate of acceptance.
Post-COVID challenges
During the multiple periods of extended lockdowns, many hotels were shuttered and recreational travel ground to a halt. Now that tourism is returning, albeit tentatively, different challenges emerge.
Tourism and hospitality is a largely digitised industry, with the majority of bookings now completed online rather than by phone or through travel agents. And digital check-ins via kiosks or mobile apps are available at many hotels, particularly if they are part of larger chains. However, they have yet to be rolled out across the industry as standard. Not only do they free up staff time and resources, but are more hygienic, something that is critical when the long-term psychological effect of the pandemic on consumers is likely to be an increased emphasis on health and hygiene. As such, being able to present hotels as safe from infection will be essential in helping customers get over their hesitance to travel, and digital payments are a key way to do this.
Similarly, the pandemic has driven the adoption of alternative payment methods (APMs) with the rise in popularity of contactless payments. So, it's important that the tourism and hospitality industry keep up; we can see that in action with the rise in popularity of Alipay and WeChat pay in China, or PayTM in India. Without facilitating their acceptance, tourists from these countries and others risk being unable to pay the way they want, which can lead to a poor experience. Similarly, dynamic currency conversion (DCC) should be standard as it helps tourists from other countries to understand what they are paying and, ultimately, have a better trip.
Data is revolutionising the world we live in, and it's doing the same for the hospitality industry too. An individual leaves hundreds of data points during their time in a hotel, and these can be utilised to make changes, large or small, that drive profits. A modern payment system is again integral here, as it gives the ability to link data from other sections of the business directly to the company's bottom line.
Following the pandemic and the consumer trends that are emerging as a result, there is a growing need for merchants to create a new user journey; one that will leverage all these experiences and be truly omnichannel will better satisfy their customers.
Increase convenience and improve guest experience
The latest and best payment solutions offer a range of cloud-based payment capabilities, seamlessly integrated into the hotel's property management system (PMS). And, thanks to tokenisation, such technology responds to all omnichannel requirements of a hotel.
It is these solutions that can play a big part in easing the payments process for hoteliers, with a single point of contact for all payment and integration services. This means that hotels are now able to enjoy greater convenience in key guest interactions and in having guests pay for their stay – benefiting from having all payment functions fully integrated into their central management system, creating a unique customer experience for their guests.
The future of travel, tourism and hospitality
It is impossible to predict the long-term effects of the pandemic while it is still ongoing, but one thing we can say for certain is that everyday life is becoming ever more digitised and connected. The travel and hospitality industries have already taken great strides in adopting the technologies they will need to provide a stronger offering for customers. But as they are faced with perhaps the biggest recovery of all industries in the coming years, businesses should continue to build upon the structures that are already available, particularly when it comes to payments, to ensure that they provide a service that is fitting for their customers new way of life.