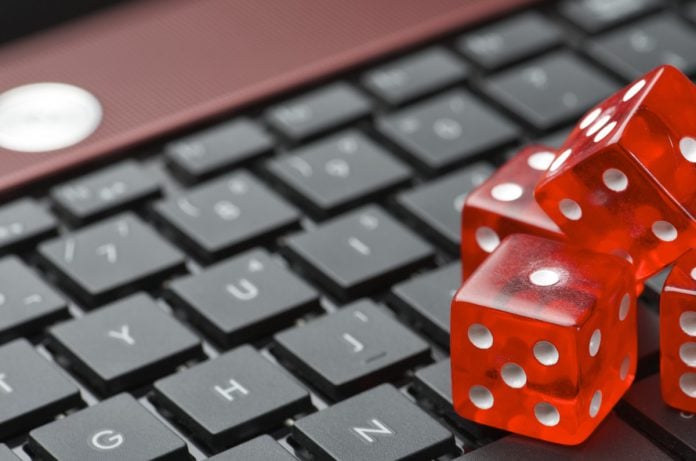 With the rules and regulations ever-changing in the iGaming sector, we see the knock-on effect that these changes are having on the payment methods supported by online casinos and sports betting companies.

Analysis carried out by TopRatedCasinos.co.uk gives an in-depth view of support for various payment methods across the UK, Spain, Sweden, Portugal and Denmark, how operators are adjusting to recent rulings and trends to keep an eye on as operators prepare for potential changes ahead.
UK
Unsurprisingly, Visa debit cards are accepted by all operators reviewed. As the UK stamps out the use of credit cards for betting and gaming, it's also likely that Mastercard debit card acceptance will increase among operators – it currently stands at 41%. E-wallets are clearly an important part of the operators' offering, with 97% accepting at least one e-wallet as a deposit or withdrawal method in the UK.
The most popular being PayPal, which is accepted by 84% of operators, followed by Skrill at 72%. The now outdated use of cheques is surprisingly still accepted by operators, in fact 3% of operators offer support for this method which is certainly higher than expected. With 30 deposit methods in total, the UK has a wide variety of options for punters. In fact, Denmark is the only country that trumps the UK, with Danish casinos collectively offering 31 deposit methods.

As you'd expect, the well-established operators in the space top the charts in terms of number of payment methods accepted in the UK. 888 leads the way with 14 payment methods, followed by Coral with 12. This is in stark contrast to a few of the operators reviewed which have a limited choice of 2 deposit methods.
Sweden
Much like the UK, support for e-wallet payments and withdrawals is widespread among Swedish operators. The analyses show that all Swedish operators accept at least one e-wallet as a payment method. Surprisingly, PayPal is significantly less common amongst Swedish operators, only accepted by 20% – a stark contrast to the UK's 84%.

Instead, Swedish gamblers will find that Trustly (67%), Zimpler (33%) and of course, popular Swedish payment method Swish (33%) are the most widely supported deposit methods at Swedish operators. Swish, which is unique to the Swedish market, allows users to connect their mobile number to their bank account for speedy deposits that can be complete in a matter of seconds.

Credit cards are still accepted in Sweden and likewise, Siru, a mobile payment solution, remains a popular choice for operators.

PlayOjo accepts the highest number of payment methods out of those analysed in Sweden (14), with Videoslots close behind (11) but the majority of operators offer between 6 and 8 deposit methods, giving players plenty of choice.
Spain
Skrill, Neteller and PayPal all feature prominently in Spain, with 100% of the operators reviewed accepting the e-wallet providers. Visa and Mastercard remain popular, as expected, but a method that stands out as a popular choice for operators is Apple Pay. 30% of operators accepted Apple Pay as a deposit method, which is substantially more than the figures for the UK (19%) and Sweden (13%).

Spain's operators had the highest average of deposit methods accepted (8) compared to the other countries analysed, and is substantially more than Portugal's operators which averaged 5. In Spain, bet365 and 888 top the leaderboard with 12 deposit methods offered.
Denmark
The theme of strong support for e-wallet methods continues in Denmark, with 87% of operators reviewed offering at least one e-wallet option. Out of all markets reviewed, Denmark had the highest number of total payment methods accepted at 31. This figure just pips the 30 accepted in the UK and dwarfs Portugal's 17 payment methods. The support for such a wide range of payment methods shows Danish operators' willingness to meet user demands.

Bwin's payment method offering is far in excess of any other operator in Denmark. They accept a whopping 13 different methods, giving players plenty to choose from. Their next closest rival has 9 deposit methods.
Portugal
Unlike operators in the other countries analysed, e-wallet support isn't so prominent among Portugal's operators. Only 67% of operators analysed accept payments made with an e-wallet, the lowest of the markets included. One payment method unique to Portugal is ATMs – these are still widely accepted in Portugal, allowing gamblers to deposit and withdraw at local ATM machines. Interestingly, only 67% of operators accept debit cards as a deposit method, however, all of those reviewed accept credit cards, which is of course in stark contrast to the UK.

Portugal had the lowest average number of payment methods accepted (5) with quite a range from 1 right through to 10. Casino Portugal and Pokerstars being the two standout operators in this market with the highest number of deposit options available.

A look ahead – the future of UK payment methods
There are certainly reasons to believe we could see some big developments over the coming months, whether it be due to regulatory changes or through user usage patterns. We've highlighted some key methods to keep an eye on.

PayPal

PayPal has recently been called into question by the APPG in its latest review, and they're pushing to ensure gamblers aren't exploiting loopholes by using credit cards to make deposits into their PayPal account. As it stands, PayPal is the second most commonly offered payment option in the UK, so it would be a big blow to operators and users alike.

MuchBetter

MuchBetter has gained serious popularity since its launch in the summer of 2017. It's now accepted by 19% of the operators reviewed in the UK and we wouldn't be surprised to see that continue to rise, with the firm innovating new products such as the recent launch of the first analogue watch with 'payment glass'.

Apple & Google Pay – slow to adopt or surplus to requirements?

In many industries, the introduction of Apple and Google Pay has been seen as a necessary advancement, welcomed by users and vendors alike, particularly since payment limits for each method have been relaxed. In the UK gaming industry, however, only 19% of operators that we reviewed offered support for Apple Pay and a mere 3% accepted deposits made with Google Pay.

With the main draw being their integration with Apple and Android devices for contactless payment, perhaps it isn't seen as major product enhancement within the online gambling industry. What we did observe, however, is that in Spain 30% of operators accepted Apple Pay, substantially more than in the UK, so there is reason to believe this coverage could increase throughout 2020.

Pay by mobile to follow credit card ruling?

The credit card ban enforced in the UK in April 2020 was a key moment for the industry as restricting the use of credit to gamble had been on the agenda for some time. With this now implemented across the country, another payment method set to feel the wrath of the UKGC is pay by mobile methods such as Boku. These methods allow users to deposit using their mobile phone contract as a form of credit, which is then payable on their next bill.

While there is a limit in place of £30 per day when using these depositing methods, it appears this may well see the same fate as credit cards as the UK continues to clamp down on any form of credit used for gambling purposes. None of the operators we reviewed accepted this as a form of payment, although it does still have niche support in the UK at certain smaller operators and white labels.

With the number of factors at play in the UK and the amount of regulatory change happening on a regular basis, the payments available to players and operator coverage will continue to evolve. As ever, we'll be keeping a keen eye on developments.