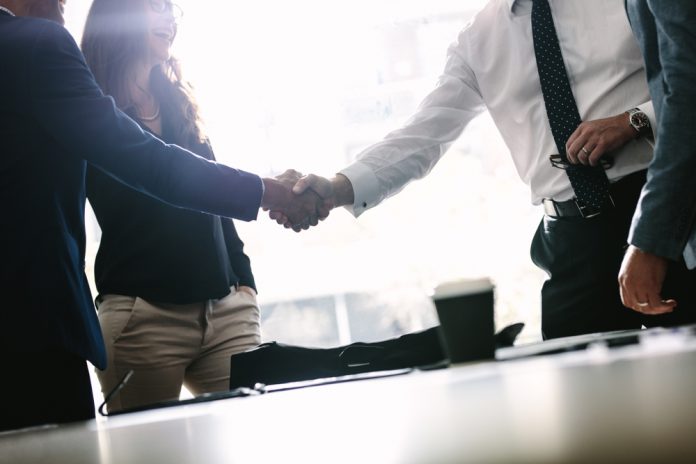 Fintech charity donation specialists, Purple Pot and Thyngs have united to launch The Giving Room, allowing businesses another way of supporting their charities in a digital environment. 

This new non-profit initiative has been launched to provide dedicated donation QR Codes and weblinks to charities and business video conference users who wish to support those charities.

It means that businesses hosting meetings and conferences on video platforms, such as Zoom, can turn these meetings into charity fundraising "events" using QR codes.

It's all part of an appeal to raise £200,000 over the summer for NHS charities, people affected by Covid-19 and other vital organisations.

Martin Loat, the founder of Purple Pot and key backer of The Giving Room, said: "With millions of business people now using Zoom, Teams and other online video platforms every day, we think we've found a new source of vital funding for charities.
"So we've made it easy for them to ask for and make small charitable donations during these meetings. QR codes are so easy to scan on your desktop or laptop, if you have a smartphone camera, and they work well as background shots on video calls. 

"All we are asking is for generous business people to give £5 or £10 to a charity they see pop up in a Zoom. It's really just the price of a couple of coffees or drinks that they would buy if they were having a face to face meeting before lockdown happened."
The Giving Room is a joint venture between the team behind Purple Pot, a company supplying contactless donation services to companies and business events, and Thyngs, a specialist in physical-to-digital and mobile payments, who are providing the charity donation links and QR codes for the project. Distribution of funds to charities is provided by trusted partner the Charities Trust.

A quirky feature of the initiative are the cartoon virtual backgrounds with QR codes in them. People can download the backgrounds from The Giving Room website (www.thegivingroom.org) to use in Zoom and other virtual meetings as their preferred backdrops.

The Giving Room initially started by supporting charities fighting Covid-19, such as the UCHL appeal and the National Emergencies Trust. Other charities, hit by funding shortfall, such as The Samaritans, Mind, Shelter and St Elizabeth's Hospice, have also been added.

Neil Garner, CEO of Thyngs added on the collaboration: "We are pleased to support this innovative initiative by giving the business community another way to support organisations who need us, now more than ever.

"We built our touch-free solutions so that they can work in both the physical and digital environment – with or without human intervention – to ensure maximum impact. With many businesses worldwide using video call suites and the public looking for safe ways to continue charitable giving, The Giving Room will really help make a difference."

Expert Analysis: Innovations like this are pivotal from the fintech industry as it seeks to elevate the way it's helping during this time of crisis. Boosting efficiency in the way charitable donations is hugely beneficial to those that need it most.