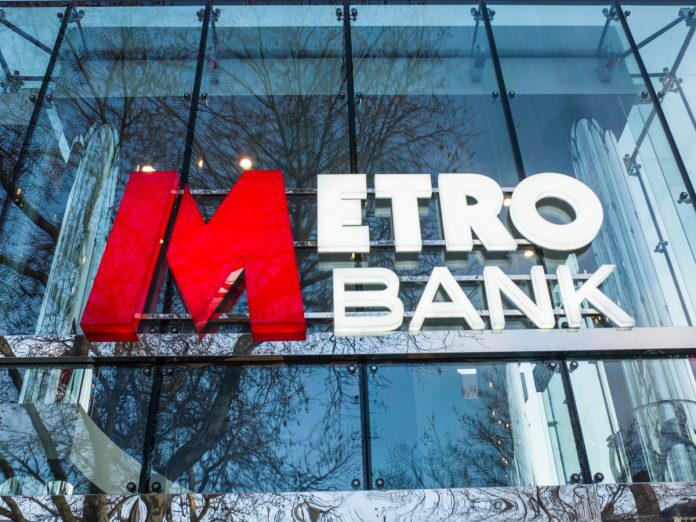 Metro Bank has announced that the company's chairman, Vernon Hill, has decided to step down from his role with immediate effect.

Hill will remain on the board as a non-executive director until 31 December 2019, and has agreed to accept the honorary position of 'Emeritus Chairman'.

The bank awarded Hill with the title to recognise his "extraordinary contribution" since its inception in 2010.

Vernon Hill said: "I wish all of our fans – Metro Bank's customers, colleagues and shareholders – every success for the next stage of the journey. As always, the best is yet to come."

2019 has been a difficult one for the challenger bank following the incorrect classification of nearly £1 billion of 'risk-weighted assets' on the firm's loan portfolio (valued at £14 billion.)

Sir Michael Snyder has been appointed as interim chairman with immediate effect, subject to regulatory approval, until a permanent successor is appointed.

"The Board thanks Vernon for his vision which inspired and created Metro Bank ten years ago," added Sir Michael.

"He leaves a lasting legacy of creating fans through exceptional customer service and has revolutionised British banking."

Into the red

Metro Bank revealed an underlying loss before tax of £2.2 million in Q3 2019 which is described as a reflection of the "impact from actions taken to maintain a resilient balance sheet."

This includes a one-off £2.5 million charge following the £521 million portfolio disposal in July 2019; in the previous quarter the company saw a £6.7 million profit.

Total underlying revenue is also down year-over-year (y-o-y) by 5.3% to £99.4m however the firm did see total deposits rise by 4% over the Q2 to £14.2bn although they are down by 4% y-o-y.

In reference to the Q3 results, Craig Donaldson, CEO, Metro Bank, commented: "This financial performance reflects a challenging nine months for the Bank.

"Despite considerable headwinds, we have made strong progress in reducing costs, increasing fee income and further strengthening our capital and liquidity position whilst also retaining our top position for overall quality of service for personal current account holders.

"Following our £350m MREL-eligible debt issuance and taking into account the challenging macro-economic environment, we are further evaluating our future growth plans to strike the right balance between growth, costs and capital efficiency. We expect to update the market in conjunction with our full year results."