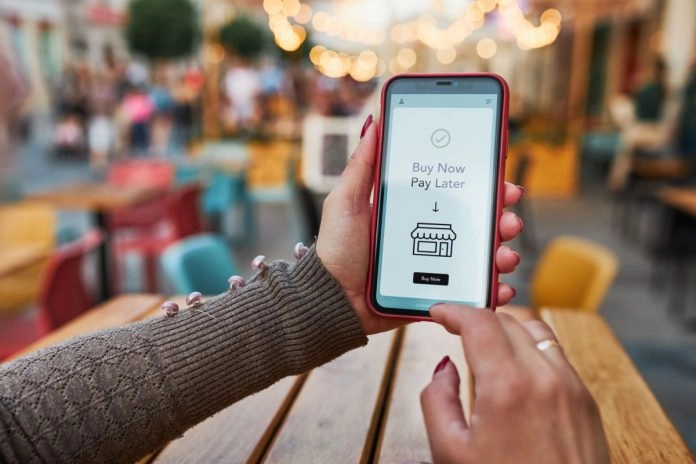 Research conducted by fintech platform Kriya has found that, despite 92% of B2B businesses knowing of Buy Now, Pay Later (BNPL) services, they are hesitant to implement them.
Embedded Finance payment options such as BNPL has the potential to grow B2B sales volume and order value by more than 5x, yet despite the high level of awareness, B2B firms believe it will take up to another three years for them to offer these services to their customers.
Kriya, formerly known as MarketFinance, took five key factors from the UK Embedded Finance Index into account during its research. Improved customer experience (30%), faster customer onboarding (28%), more efficient internal operations (27%), improved cash flow (27%), and increased sales volume (26%) were revealed to be the most important factors for merchants' customers.
Commenting on the findings of the UK Embedded Finance Index, Kriya Co-Founder and CEO Anil Stocker, said: "These findings highlight a worrying lack of urgency among B2B firms to offer flexible finance and payment options like 'buy now, pay later' to their customers.
"These tools are now readily available and can be deployed in a matter of weeks, providing a cost-effective way to improve customer experience, operational efficiency, and cash flow."
In order to help B2B firms avoid missing out on growth opportunities pertaining to increased sales volume, Kriya aims to deploy its payment solution in four weeks to grow sales volumes "by more than 500%".
Materials Market integrated Kriya's payments solution which according to the fintech platform, Materials Market saw a 579% increase in its trade credit transaction volume and a 186% increase in trade credit order value after two months.
"Suppliers like being paid up front, buyers value being able to pay in instalments, and the ability to automate and scale the provision of credit is hugely efficient for our business," commented Samuel Hunt, Co-Founder and CEO of Materials Market.
"The overall experience working with the Kriya team has been great – a true end-to-end partner with us every step of the journey. We expect the majority of transactions on Materials Market will soon involve this form of payment option."