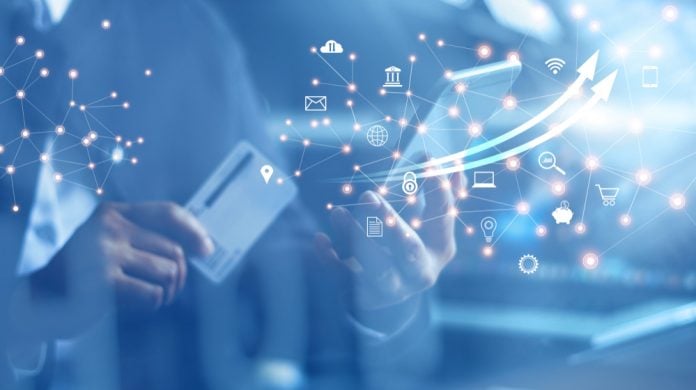 Claire Van der Zant, the Managing Director of Paycast, analysed the evolving landscape for high risk payments and the importance of 'reimagining' the escrow process for the digital age. 
Payment Expert: Firstly, are you able to tell us more about Paycast and your role in the payment space?
Claire Van der Zant: Paycast was developed in response to a clear gap we spotted in the payment market alongside sister company Shieldpay. To date, there are many different ways to transact with people you're familiar with, but nothing to facilitate confident transactions with people you don't know. We decided to take on that challenge with the aim of making every transaction as safe as possible for both buyers and sellers.
By reducing payment fraud risk through our verification process and unique digital escrow solution we are making the big transactions exciting again – because buying or selling things like a car should be fun, it should be exciting, but above all it should be safe. And we're here to make sure it is. Safer transactions for everyone, that's what we do.
How crucial is it that the escrow process is simplified in the modern digital age?
We think that the escrow process, when reimagined for the digital age, is an ideal solution to a number of online challenges, particularly for businesses using a marketplace model and for those that have complex payment timings or are trading higher value goods or services.
But the benefit of holding funds in escrow can only be realised if it's easy, quick and hassle-free for users. In the past, that certainly wasn't the case; escrow was known to be complicated, messy, lengthy and entirely impractical in a lot of situations. But that's not the case when you have the right platform, and the right technology to realise a new era of digital escrow.
What steps do you think can be taken to increase trust within digital payments?
There are a few key steps the sector can take to help increase trust and build confidence around digital payments. Certainly, ensuring you have the right verification methods in place is essential – you want to be sure that the parties you're trading with are who they say they are. This should be a hygiene factor in this day and age, but all too often we hear stories of people falling victims of fraud as the right checks haven't been implemented.
We can also boost consumer trust in payments by implementing technology like A2P messaging checks and using solutions like digital escrow to make sure that both parties are working on a level playing field, that the funds are held in place by a neutral third party, and that buyers and sellers can agree on the conditions of the transaction.
And of course, there's a huge benefit to anti-fraud education, too. Businesses should be raising awareness of best practices amongst their customers, whether marketplaces, retailers or consumers, about what to watch out for, how to think about transactions, and championing online safety through everything they do.
Naturally, regulation continues to play a pivotal role in creating tighter controls and increasing trust from strong customer authentication to thorough customer due diligence, but it's the responsibility of everyone trading online to help make it a safer place to transact, and that's at the heart of our mission.
Has tackling challenges and removing obstacles in the digital marketplace elevated in recent years as consumer habits have evolved?
There's no doubt that recent challenges have driven the evolution of consumer habits – in particular driving more consumers online for more products and services.
The challenge presented to retailers and businesses by the pandemic and restrictions in trading, for example, is that it has driven commerce online so much faster than anyone had otherwise predicted. This has pushed innovation and encouraged transformation to ensure businesses can keep pace.
The growth of popular marketplaces like Amazon and eBay are also driving operational advances and setting the standard for consumer and business audiences. Their innovation has set a high bar, driving a wider change in expectations for the market while opening up significant opportunities.
However, this also brings with it even more risks, as moving quickly into new domains always has an element of uncertainty. That's not to say that we shouldn't do it, or that we shouldn't push for new innovations to meet developing consumer desires, but it's essential to mitigate risks as much as possible whilst still focusing on growth.
Is it vital that steps are taken to bolster efficiency in high-value transactions, which are of particular importance to consumers?
It is important that we take meaningful steps to bolster efficiency in high-value transactions in the same way that smaller, everyday transactions are expected to be delivered. Consumers are naturally more anxious about high-value transactions, and it's here that we most need to create a new level of trust and confidence.
What's really interesting about 'high-value' transactions is that they are entirely subjective: high-value to one person is not necessarily high-value to another. But what's universally important is that these transactions happen in a safe and secure way. 
Ensuring that any payment a consumer might be anxious over is conducted safely and securely helps build buyer and seller confidence in trading online, helps reduce risk of fraud, and helps move the market forward in a positive, sustainable way. When you can offer speed, safety and customer satisfaction – regardless of the value of a transaction – you're onto a winner.