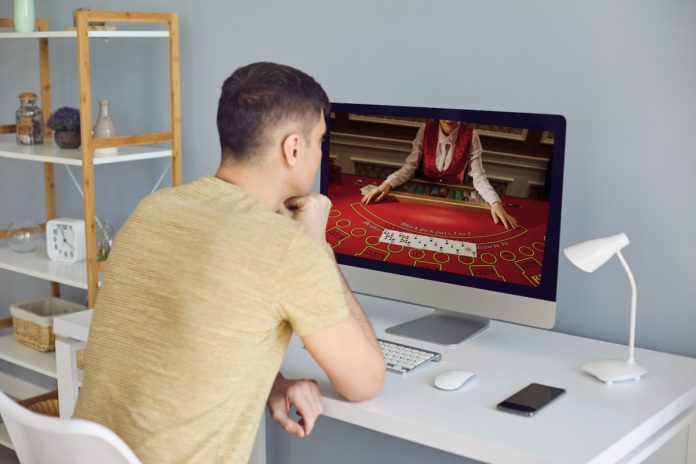 Online gamblers who search for specific payment methods when choosing a casino or sportsbook site provide igaming operators with the best value, according to Marcus Lawrence, Head of Content at Seven Star Digital.
The business runs a number of high-traffic igaming comparison sites that help brands such as 888, bet365, BetMGM, DraftKings, Ladbrokes, Paddy Power and Unibet to acquire players.
Among the comparison tools available to players visiting Seven Star Digital's sites are information pages about payment methods offered and the speed of payouts delivered by igaming operators. The traffic data from these pages has provided Lawrence and his colleagues with access to a huge amount of information about the importance of payments technology to gamblers.
Payment Expert: Surveys consistently show that easy payments and fast payouts are the number one consideration for players when choosing a gambling site. How does Seven Star Digital help operators promote the fact they have players' preferred payment options available?
Marcus Lawrence: As you've said, payments are one of the more important factors in a player's decision-making process when choosing a gambling site. As a comparison site, we've featured information and data on payments prominently throughout our site, based on the priorities of sports bettors and casino players.
Paysafe's recent study revealed the importance of payout speed to gamblers in the UK, Ontario and six US states, which we have seen reflected in search volume data. We've identified trends like this to help deliver a better comparison experience for our users. 
Our operator reviews, for example, feature a list of payment providers supported at each online casino and their respective payout speeds. On our comparison pages on Top Rated Casinos, our table of operators also has a speedometer to indicate which of our recommended casinos offer fast withdrawals. 
Paysafe's study also revealed that brand trust is important to users, and that is also reflected in search volume data. For users looking for a particular payment method, such as PayPal or Trustly, we have dedicated pages that only feature casinos that offer support for those methods. This makes it easy for users to compare other factors knowing that they'll be able to pay and withdraw using their preferred payment method.
Our team at Seven Star Digital tracks player activity back to the landing page that search engine users arrive on, allowing us to analyse this data and identify our highest-value landing pages. We've seen that users searching for specific payment methods generally provide our partners with the best value.
PE: What impact has the implementation of the UK's credit card gambling ban made to the payments pages on TopRatedCasinos? Have you seen strong growth in traffic numbers?
ML: The ban, which took effect in April 2020, was first announced in January of the same year. In that time, it was essential to raise awareness of the change, the reasons behind it and of alternative payment methods.
Naturally, users began seeking alternatives as the credit card ban took effect. This meant a growth in search volume from users seeking to find casinos accepting payment methods including e-wallets and prepaid cards. Consequently, we saw growth in traffic to our pages promoting these alternative methods, such as PayPal, Trustly and Paysafecard.
PE: Have you noticed any trends emerging in the type of payment options that are popular with players?
ML: The growth of e-wallet usage in the 2010s was a trend that operators and affiliates were able to capitalise on, as users sought out methods that allowed them to make payments with a reduced security risk. With security measures such as two-factor authentication in place, today, secure payments are almost taken for granted. Users are looking for casinos offering payment options that will allow them to get their money in and out as quickly as possible.
Operators have picked up on this too, making it a key selling point in their marketing efforts. Betfair, for example, launched Fast Funds a couple of years ago, telling users their funds could be in their bank account within seconds.
PE: Seven Star's affiliate sites encompass operators in a number of different markets; have you observed any difference in player activity around payments from country to country?
ML: PayPal is widely supported at online casinos in the UK, and extremely popular amongst players but far less so in countries like Canada and Ireland. The sheer expense of offering PayPal as a payment option for brands with certain licences, such as one from Curacao, has led to less PayPal exposure in these areas.
PayPal is available and popular in these countries, however, players have to seek alternatives, which is reflected in search volume data. In Ireland, for example, search volume data and traffic numbers for our Irish site topratedcasinos.ie indicate that players prioritise withdrawal speed over the availability of preferred payment methods. Of those preferred payment methods, the data also reveals that more casino players are searching for Paysafecard than PayPal in Ireland. 
Similarly, when researching casino player search activity for our Canadian casino comparison site, bestonlinecasinos.ca, we found that methods such as the Joker Mastercard, Instadebit, Interac and e-check have higher search volume than PayPal amongst users looking for online casinos. As an affiliate operating in different regions, It's important to conduct this research so we can deliver country-specific recommendations. 
PE: Have you found that payment providers are keen to work with you to promote their products in what is potentially a key market for them?
ML: We've collaborated with payment providers in the past, publishing interviews with Trustly's VP of Gaming, Vasilije Lekovic and Astropay CEO Mikael Lijtenstein. These interviews allow our users to gain insight into the companies behind their favourite payment products. Representatives from these payment providers can update our users on their latest activities and share their plans for the future, both within and outside of the igaming space. 
It's also an opportunity for payment providers to connect with users in a different way. These conversations between their representatives and our team at Seven Star provide a more personal touch than you would see in their usual marketing efforts and help build trust for our users.
PE: What plans do you have to further develop the payments sections of Seven Star's affiliate sites to reflect the growing importance of this topic in igaming players' sign-up choices?
ML: We've seen smartphone brands offer their own wallet products that hold users' debit cards, much like an e-wallet. As there's no need to create an e-wallet account or log in during the payment process, it presents a more seamless user experience and methods like Apple Pay and Google Pay are now widely available at UK operators.
It'll be interesting to see how the popularity of these methods develops and how that may affect the usage of e-wallets like PayPal amongst gamblers. We've already created a section dedicated to Apple Pay and if we see the trend continue to develop, it's an area of the site that we'll look to feature more prominently.