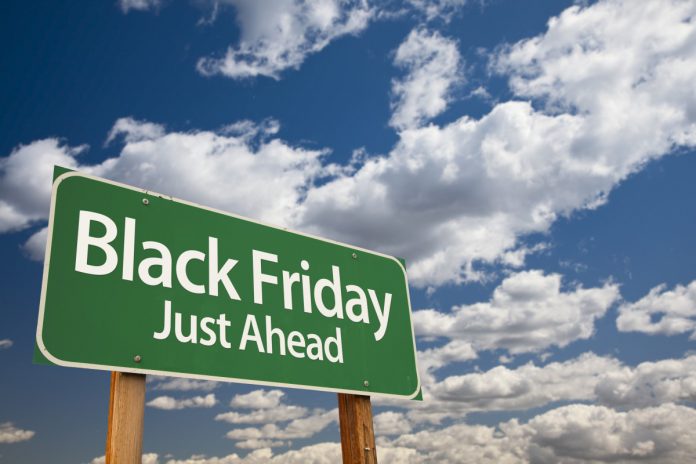 Right now millions of merchants around the world are getting ready Black Friday. And with good reason – ecommerce spend on Black Friday reached £1.49bn in the UK alone last year. In fact, Ingenico's data from just one of its online payment platforms that caters to growing businesses saw European merchants process 90% more transactions during the 2018 annual shopping bonanza than on the average Friday, with consumers spending 175% more.
Black Friday cross-border purchases also rose by 73% from 2017-18, and this figure is only expected to increase this year as consumers seek unique gifts for the festive period beyond their domestic market.

With immense opportunity on the horizon, the trick is knowing how to make the most of it. We spoke to Ingenico's regional experts Violaine Rigaut (Country Manager, France), Oscar Martinez (Country Manager, Spain), and Ray Bak (Sales Director, UK, Belgium and Netherlands), to gain localised insights into how SMBs can make the most of this annual peak sales event.

PE: What trends should merchants look out for in your region during Black Friday 2019? 

Violaine: As with everywhere in the world, in France we're seeing an increasing number of people shop online, as well as waiting for special occasions like Black Friday to save money on Christmas gifts, with the usual winners – electronic devices, clothes, shoes.

Interestingly, although Black Friday sales are still expected to increase this year, the new generation is eager to offset any environmental negativity associated with the peak sales day by adopting a more conscious purchasing behaviour, trying to reduce packaging and long deliveries especially.

Oscar: In Spain, mCommerce will continue being the main trend. According to Hootsuite, 96% of Spanish citizens have a mobile phone and 87% have smartphones. Furthermore, 43% of Spaniards use their mobile phones to make their purchases online, according to the latest Ipsos study.

As shoppers maintain their focus on the retail sector this Black Friday, merchants are continuing to make significant efforts to build better mobile experiences for consumers and turn more smartphone visitors into buyers.

If you're wondering what sells in Spain on Black Friday, the most popular purchases are electronic devices, mobile computers, electric scooters, tablets and everything related to the world of artificial intelligence such as smart speakers, followed by more basic products such as books or decorative items.

Ray: Black Friday in the Netherlands is increasing in popularity every year; last year we saw a 27% increase in online business. However, there are still opportunities to capitalise on as 43% do not know what Black Friday even means – and half of those that do know, don't know when Black Friday is! Belgium consumers also harbour lower awareness of Black Friday, yet both the Netherlands and Belgium present a budding market to growing merchants with around a quarter of consumers (26% and 23% respectively) preferring to shop solely with SMBs last year. So, although there's certainly work to be done on marketing and awareness to make it an ever bigger success, the opportunity is apparent.

Black Friday in these regions sees particular successes in the sales of electronics, followed closely by clothing and accessories. For now, consumers will be shopping primarily for SinterKlaas and Christmas.

PE: What advice would you offer to smaller merchants looking to compete with ecommerce giants on Black Friday?

Violaine: The 'Made in France' movement is gaining real momentum in our market, leading consumers to seek out smaller, local merchants instead of buying from big ecommerce players. French customers are looking for personalised and homemade alternatives when shopping for food, jewellery, clothes and decoration. 

Smaller merchants can really use this to rise above the ecommerce giants. If they are able to show personalisation, local production, take French identity and traditions into stock, and show that they are helping the community – for example, by employing locals – they have a true opportunity to thrive.

Oscar: To enter the Spanish market, the key is to focus on differentiation or exclusivity. Move away from in-demand products for which you cannot compete on price and offer niche products instead. 

On the other hand, there's also scope to leverage big marketplaces such as Amazon to "clean" surplus stock or liquidate those items that you want to remove from the warehouse and, therefore, will suffer less from being discounted.

Ray: Make sure your website is SEO-friendly – this is the only way to compete with a small budget against the giants. Use social media as a budget marketing tool. By being active on social media, you will increase your Google ranking and your relationship with your customer. 

Service is also essential to differentiate from the big web shops – make customers feel valued with friendly service, good delivery times, low shipment costs and a personal touch.

PE: In your opinion, is it worth smaller merchants getting involved in Black Friday or are there better ways to boost revenue and grow customer bases?

Violaine: Smaller merchants can use Black Friday and Christmas to promote what they are doing and show how different they are compared to ecommerce giants. But it's also important to use regional occasions to promote themselves on a more local level.
Local set-ups such as Christmas markets are a great way to promote visibility and brand awareness, as well as increase your customer base. Following those events, doing some marketing campaigns will drive more people online and help increase customer loyalty. 

Oscar: For most small businesses, Black Friday isn't a determinant source of significant annual revenue generation, so it's always a wise move to look into other options. 

In the USA there's a rising alternative to Black Friday for small merchants called "Small Business Saturday". The event was started by American Express in 2010 and is celebrated on the Saturday between Black Friday and Cyber Monday. It encourages consumers to get out and shop at their local neighbourhood stores, making it a good opportunity for small businesses to promote themselves on a more level playing field.

Ray: Of course, do not be afraid to battle with the big shops. Take advantage of the marketing power that these large merchants will create on Black Friday – focus on clever SEO and use the right social media, you will see it could be a success. Of course, you'll need positive reviews from year-round good work to be able to promote yourself during peak sales so bear this in mind too!

PE: Do you shop on Black Friday? If so, what's been your best bargain? 

Violaine: I started shopping on Black Friday two years ago, trying to find better prices for large electronic goods. Nowadays, I'm increasingly looking to small merchants, homemade products, and discovering wonderful merchants online offering unique and high-quality products at reasonable prices.

My best bargain to date is a camera I bought two years ago for my husband – I saw it had a 40% discount in a big shop and then bought online as it had an additional 5% off. Having said this, I prefer to find nice decorations for Christmas or to buy personalised stuff from very small merchants – they do everything manually and take close care of all my wishes to make the perfect family gift.

Oscar: I always buy on Black Friday. My latest best bargain was a tablet at 30% discount!

Ray: Among my many purchases, my PlayStation, Sonos speakers, new bike and TV come up top.